Aichi Prefectural Police have launched an investigation after a man believed to be foreigner died after being found collapsed at rail station in Chiryu City, reports NHK
At just past 11:00 p.m. on Saturday, a male passenger at Mikawa Chiryu Station alerted emergency services about a man collapsed and bleeding from his head on a platform.
After being transported to a hospital, the man was confirmed dead about one hour later.
According to police, the man is believed to be a foreign national aged in his 30s or 40s. His man suffered several stab wounds to the head and body. Eyewitnesses reported seeing persons fleeing the platform around the time of the discovery.
In addition to seeking to identify the man, police are examining security camera footage at Mikawa Chiryu Station, which is not manned with personnel. The case is being treated as murder.
愛知県知立市の無人駅のホームで頭から血を流して倒れている男性が見つかり、その後、死亡しました。警察は殺人事件として調べています。 10日午後11時すぎ、名鉄三河知立駅のホームで「頭から出血した男性が倒れている」と119番通報がありました。
Sep 20
A policeman was stabbed to death by a knife-wielding man at a police box in the northeastern Japan city of Sendai early on Wednesday.
(Jiji)
Sep 19
The average land price in Japan as of July 1 increased 0.1 pct from a year before, the first rise since 1991, when the country's asset bubble era was ending, the land ministry said Tuesday.
(Jiji)
Sep 18
The number of women aged 65 years old or higher in Japan has topped 20 million for the first time, according to estimates by the internal affairs ministry released Sunday.
(Jiji)
Sep 18
Japan's Maritime Self-Defense Force says one of its submarines took part in a drill in the South China Sea.
(NHK)
Sep 15
The nation's centenarian population hit a record-high of 69,785 as of September, with women accounting for 88.1 percent of the total, amid medical advances and greater health consciousness, the health ministry said Friday.
(Japan Times)
Sep 15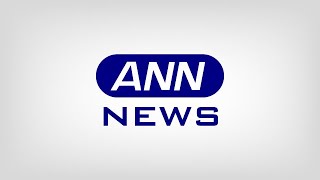 A Japanese gastroenterologist won this year's Ig Nobel Medical Education Prize on Thursday for examining the effectiveness of colonoscopy in the sitting position using his own body.
(Jiji)
Sep 15
The International Whaling Commission has voted down a proposal by Japan to resume commercial whaling of some species.
(NHK)
Sep 15
Police in Kyoto referred to prosecutors Friday four officials of a hotel management firm for allegedly running an unlicensed private accommodation service, making it the first case of its kind since a private lodging law came into force in June.
(Japan Times)
Sep 14
The operator of typhoon-hit Kansai International Airport in Japan says it reopened on Friday part of its main passenger facility, Terminal 1.
(NHK)
Sep 13
The Russian government has expressed readiness to open talks with Japan on President Vladimir Putin's proposal to sign a peace treaty by the end of the year without any preconditions.
(NHK)
---