Tokyo Metropolitan Police are hunting for the male perpetrator who attacked a teenage girl with a hammer at a rail station in Koto Ward on Monday, reports Jiji Press
At around 12:30 p.m., a staff member at JR Kameido Station alerted emergency services after the assailant wielded the hammer in bashing the girl, a 16-year-old high school student, in the head at a bathroom inside the station. The victim was transported to a hospital with injuries not considered life-threatening.
According to the Joto Police Station, perpetrator attacked the girl after she exited a stall of the bathroom, located near the North Exit of the station. He then fled the scene.
The perpetrator is believed to be aged in his 30s or 40s. Standing around 160 centimeters tall, he was wearing blue work clothes and a blue towel over his head, police said.
The girl told police that she was not acquainted with the man. Police are seeking his whereabouts on suspicion of inflicting injury.
駅のトイレで女子高校生がいきなり男に殴られました。男は今も逃走中です。 12日午後0時半ごろ、東京・江東区のJR亀戸駅で、駅員から「女子高校生が殴られた」などと110番通報がありました。
Sep 20
A policeman was stabbed to death by a knife-wielding man at a police box in the northeastern Japan city of Sendai early on Wednesday.
(Jiji)
Sep 19
The average land price in Japan as of July 1 increased 0.1 pct from a year before, the first rise since 1991, when the country's asset bubble era was ending, the land ministry said Tuesday.
(Jiji)
Sep 18
The number of women aged 65 years old or higher in Japan has topped 20 million for the first time, according to estimates by the internal affairs ministry released Sunday.
(Jiji)
Sep 18
Japan's Maritime Self-Defense Force says one of its submarines took part in a drill in the South China Sea.
(NHK)
Sep 15
The nation's centenarian population hit a record-high of 69,785 as of September, with women accounting for 88.1 percent of the total, amid medical advances and greater health consciousness, the health ministry said Friday.
(Japan Times)
Sep 15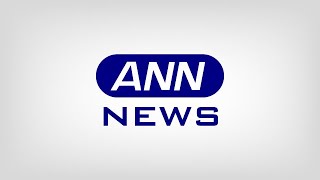 A Japanese gastroenterologist won this year's Ig Nobel Medical Education Prize on Thursday for examining the effectiveness of colonoscopy in the sitting position using his own body.
(Jiji)
Sep 15
The International Whaling Commission has voted down a proposal by Japan to resume commercial whaling of some species.
(NHK)
Sep 15
Police in Kyoto referred to prosecutors Friday four officials of a hotel management firm for allegedly running an unlicensed private accommodation service, making it the first case of its kind since a private lodging law came into force in June.
(Japan Times)
Sep 14
The operator of typhoon-hit Kansai International Airport in Japan says it reopened on Friday part of its main passenger facility, Terminal 1.
(NHK)
Sep 13
The Russian government has expressed readiness to open talks with Japan on President Vladimir Putin's proposal to sign a peace treaty by the end of the year without any preconditions.
(NHK)
---