Japan aims to speed space startups toward the final frontier by offering monetary aid from a pool of 100 billion yen ($940 million), as well as creating a human resource hub and weighing a legal path for commercial development on the moon.
The government will offer investments and loans over half a decade starting from fiscal 2018. Japan laid out a space business vision this fiscal year, aiming to double the scale of the sector to about 2.4 trillion yen by the early 2030s.
The country has been investing in more space startups in recent years, including Tokyo's Ispace, which aims to develop lunar resources; the Singapore-based but Japan-linked space debris cleaning company Astroscale; and iQPS, a miniature satellite developer based in the southern city of Fukuoka. But the candidates number less than 20 and have generally received just billions or hundreds of millions of yen, leaving Japan trailing competitors such as the U.S.
Under the initiative to be announced Tuesday, nascent startups will be eligible for aid of up to 10 million yen each to cover costs like research and patent applications. Companies that show promise of bringing products or services to market will be introduced to investors and venture capitalists. Those at the development stage will be able to draw from the 100 billion yen pool offered through bodies including the Development Bank of Japan and the Innovation Network Corp. of Japan, a public-private investment fund.
An agency will be set up to connect startups short on professional talent with seasoned rocket scientists and systems operators from the likes of the Japan Aerospace Exploration Agency and Mitsubishi Heavy Industries.
The government will also consider devising laws and policies to let businesses own plots of land they develop on the moon. Commercial development and land ownership on the moon are not forbidden under the Outer Space Treaty, a United Nations document dating to 1967, but Japanese businesses have had difficulty advancing on that front due to complicated standards. Japan probably will draft laws on the American model.
U.S. government bodies have cultivated some of the country's many space-related startups with subsidies and tax breaks. Rocket company Space Exploration Technologies, better known as SpaceX -- headed by Elon Musk, the entrepreneur behind electric vehicle maker Tesla -- is said to have received subsidies in the hundreds of millions or billions of dollars for development.
May 26
Temperatures rose across Japan on Saturday to highs usually not seen until the height of summer, causing hundreds of people to be taken to hospitals and prompting the weather agency to issue heatstroke warnings.
(Japan Today)
May 26
Japan's top trade negotiator with the United States has said both sides continue to differ on negotiations for a trade deal, adding that they need to work further to narrow the gap.
(NHK)
May 26
US President Donald Trump is scheduled to spend a full day with Prime Minister Shinzo Abe on Sunday, ahead of their summit on Monday.
(NHK)
May 26
In sumo, rank-and-file wrestler Asanoyama has clinched his first tournament title.
(NHK)
May 26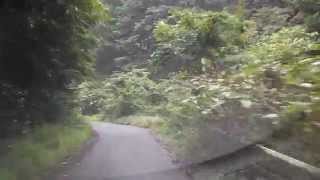 It was around 3 p.m. on a chilly day in December. The sky was overcast and the scent of rain hung in the air when Rina Kambayashi happened upon a creature she had never seen before.
(Japan Times)
May 25
U.S. President Donald Trump is set to start a four-day state visit to Japan on Saturday, a historic event that will make him the first foreign leader to meet with new Emperor Naruhito.
(Kyodo)
May 25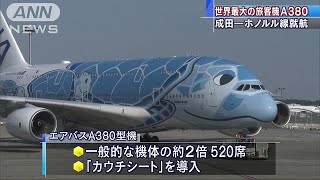 All Nippon Airways debuted flights of a double-decker Airbus A380 from Narita Airport north of Tokyo, bound for Hawaii on Friday.
(NHK)
May 25
A woman was killed and 16 other people injured Friday after a bus carrying Chinese tourists collided with multiple vehicles on an expressway in Shiga Prefecture, western Japan, local police said.
(Japan Today)
May 25
A male Canadian national employed at a day care facility in Kitakyushu City who was caught abusing a child on video has had his contract canceled by the facility, reports Fuji News Network (May 21).
(tokyoreporter.com)
May 24
The government will no longer use the term "lifelong singles" as a label for people who have not married by age 50, deeming the term inaccurate as Japanese are increasingly tying the knot later in life, officials said Thursday.
(Japan Today)
---