A court in Japan has sentenced a former care worker to death for killing 3 elderly residents at a nursing home in Kawasaki, near Tokyo.
Yokohama District Court on Thursday found 25-year-old Hayato Imai guilty of murdering the 3 victims by pushing them from the balconies of their rooms.
Prosecutors had sought the death penalty in the trial.
The 3 residents all died in 2014. They were an 87-year-old man and 2 women, aged 86 and 96.
The judges in the trial ruled that the victims would have been physically incapable of climbing over the balcony railings by themselves. They ruled out the possibility that the deaths were suicides or accidents.
The ruling also rejected the possibility that other staff members had committed the crimes.
The judges added that Imai's confession during police interrogation, in which he admitted to killing the 3 people, was credible.
Imai's lawyer had maintained that he was not guilty, pointing out the lack of objective evidence, and arguing that the deaths could have been suicides or accidents.
The lawyer also claimed that Imai's confession was coerced, and has filed an appeal against the ruling to a higher court.
2014年、川崎市の老人ホームで入所者3人をベランダから投げ落として殺害した罪に問われた元職員の今井隼人被告に対し、横浜地裁は求刑通り死刑判決を言い渡しました。これまでの裁判で、弁護側は「客観的証拠がない」と無罪を主張していました。
Sep 21
Pricier and bigger new iPhone models made their market debut in Japan on Friday, with the country's three leading mobile carriers starting sales of the XS Max and the XS that have faster processors and feature better battery life and improved camera functions.
(Kyodo)
Sep 20
A policeman was stabbed to death by a knife-wielding man at a police box in the northeastern Japan city of Sendai early on Wednesday.
(Jiji)
Sep 19
The average land price in Japan as of July 1 increased 0.1 pct from a year before, the first rise since 1991, when the country's asset bubble era was ending, the land ministry said Tuesday.
(Jiji)
Sep 18
The number of women aged 65 years old or higher in Japan has topped 20 million for the first time, according to estimates by the internal affairs ministry released Sunday.
(Jiji)
Sep 18
Japan's Maritime Self-Defense Force says one of its submarines took part in a drill in the South China Sea.
(NHK)
Sep 15
The nation's centenarian population hit a record-high of 69,785 as of September, with women accounting for 88.1 percent of the total, amid medical advances and greater health consciousness, the health ministry said Friday.
(Japan Times)
Sep 15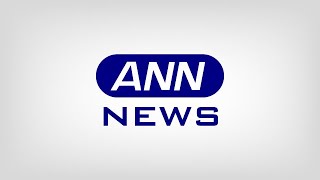 A Japanese gastroenterologist won this year's Ig Nobel Medical Education Prize on Thursday for examining the effectiveness of colonoscopy in the sitting position using his own body.
(Jiji)
Sep 15
The International Whaling Commission has voted down a proposal by Japan to resume commercial whaling of some species.
(NHK)
Sep 15
Police in Kyoto referred to prosecutors Friday four officials of a hotel management firm for allegedly running an unlicensed private accommodation service, making it the first case of its kind since a private lodging law came into force in June.
(Japan Times)
Sep 14
The operator of typhoon-hit Kansai International Airport in Japan says it reopened on Friday part of its main passenger facility, Terminal 1.
(NHK)
---