A court in Japan has sentenced a former care worker to death for killing 3 elderly residents at a nursing home in Kawasaki, near Tokyo.
Yokohama District Court on Thursday found 25-year-old Hayato Imai guilty of murdering the 3 victims by pushing them from the balconies of their rooms.
Prosecutors had sought the death penalty in the trial.
The 3 residents all died in 2014. They were an 87-year-old man and 2 women, aged 86 and 96.
The judges in the trial ruled that the victims would have been physically incapable of climbing over the balcony railings by themselves. They ruled out the possibility that the deaths were suicides or accidents.
The ruling also rejected the possibility that other staff members had committed the crimes.
The judges added that Imai's confession during police interrogation, in which he admitted to killing the 3 people, was credible.
Imai's lawyer had maintained that he was not guilty, pointing out the lack of objective evidence, and arguing that the deaths could have been suicides or accidents.
The lawyer also claimed that Imai's confession was coerced, and has filed an appeal against the ruling to a higher court.
2014年、川崎市の老人ホームで入所者3人をベランダから投げ落として殺害した罪に問われた元職員の今井隼人被告に対し、横浜地裁は求刑通り死刑判決を言い渡しました。これまでの裁判で、弁護側は「客観的証拠がない」と無罪を主張していました。
Mar 23
A key part of the business model for convenience stores is their round-the-clock service. But a shortage of staffers is prompting some operators to consider shrinking their business hours.
(NHK)
Mar 22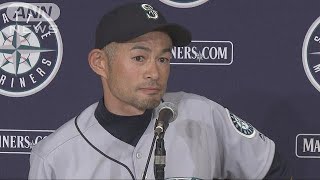 Japanese baseball legend Ichiro Suzuki of the US Major Leagues' Seattle Mariners has announced his retirement.
(NHK)
Mar 21
Cherry trees came into bloom Wednesday in the southwestern prefecture of Nagasaki, the first blooming of the "Somei Yoshino" variety in Japan this spring, according to the Japan Meteorological Agency.
(Japan Today)
Mar 21
Police on Wednesday arrested an American man on suspicion of fatally stabbing his Japanese wife at a court where they were to settle a divorce.
(Japan Today)
Mar 21
The unmanned space probe Hayabusa2 has detected small amounts of minerals containing water on the surface of the asteroid Ryugu, a Japanese research team has said.
(Japan Times)
Mar 20
The head of the Japanese Olympic Committee has announced he will step down when his term expires in June.
(NHK)
Mar 19
Japan's space probe operating on an asteroid some 340 million kilometers from Earth is preparing to study the asteroid's interior by creating an artificial impact crater.
(NHK)
Mar 19
Japanese rock singer Yuya Uchida died of pneumonia on Sunday. He was 79 years old.
(NHK)
Mar 16
Trains in and around the Japanese capital will run later into the night during the Tokyo 2020 Olympic Games to allow spectators to get home easily from events.
(NHK)
Mar 16
Chiba Prefectural Police on Friday announced the arrest of a 38-year-old man over the alleged theft of children's slippers from schools across the country, reports the Asahi Shimbun
(tokyoreporter.com)
---