Japan's catch of Pacific flying squid fell to a new all-time low in 2017, sending wholesale prices of the seafood to profit-squeezing highs for companies that process it into popular foods.
Often eaten as surume, a kind of fish jerky, flying squid is one of several kinds of seafood that have become scarce in recent years.
Last year's haul sank 15% to 53,000 tons, according to the JF Zengyoren national federation of fishing cooperatives. The squid catch has fallen by half in just two years. The previous low was plumbed in 2016.
Lighter catches have been blamed on changing sea temperatures, which impedes the spawning and growth of the squid. Critics have also pointed to overfishing by North Korean and Chinese fishing boats.
Wholesale prices of flying squid have climbed as a result. Last year's average price per kilogram came to 564 yen, a roughly 80% increase from two years earlier, according to JF Zengyoren.
Flying squid is often dried to make "surume," a squid jerky. (Photo by Tatsuya Inoue)
At Tokyo's Tsukiji fish market, flying squid fetched around 950 yen during the first week of April. Although that price is about 20% lower than the comparable week last year, it is nearly 10% higher than in 2015 and 2016.
Besides being dried, flying squid is stuffed with rice to make ikameshi, and its innards are fermented into shiokara, a pungent topping for rice.
Rising wholesale prices are hitting squid processors in the wallet. Procurement costs for those companies have doubled in five years, said Hideki Tonami, director of the National Cooperative Association of Squid Processors, calling the business environment "the toughest it has ever been."
Apr 21
The Tokyo metropolitan government aims to ban indoor smoking at all restaurants with employees in the Japanese capital, Governor Yuriko Koike said Friday.
(Jiji)
Apr 21
Wakayama Prefectural Police have arrested a 29-year-old man over the murder of his wife during a diving excursion in the town of Shirahama last year, a case that he framed as an accidental drowning, reports the Yomiuri Shimbun
(tokyoreporter.com)
Apr 21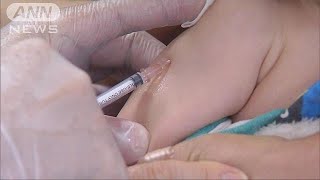 An outbreak of measles in the Japanese prefecture of Okinawa is affecting local tourism ahead of the spring holiday season.
(NHK)
Apr 21
Another volcano erupted in the Kirishima mountain range in the Kyushu region, southwestern Japan, on Thursday, the Japan Meteorological Agency said.
(Jiji)
Apr 21
The Bank of Japan said Wednesday that a veteran official at its Currency Issue Department is believed to have stolen commemorative gold coins from a safe.
(Jiji)
Apr 21
Japan's consumer center said Thursday about 120 children were treated at medical institutions over the past seven years after swallowing tiny magnetic balls, and urged parents to keep such products away from children.
(Japan Times)
Apr 21
When asked about a complaint from a Japanese TV station that the most senior official at his ministry sexually harassed a reporter, Finance Minister Taro Aso said the font used on the complaint letter was too small.
(Japan Times)
Apr 21
A company that developed a smartphone application for the Japanese board game shogi has been listed on the Tokyo Stock Exchange. But the initial public offering ended without an opening price as there were too many orders to buy its shares.
(NHK)
Apr 21
A nonpartisan group of Japanese lawmakers has visited Yasukuni Shrine in Tokyo.
(NHK)
Apr 21
Japanese government officials have released their leading gauge of inflation. The Consumer Price Index rose for the 15th straight month in March.
(NHK)
---