Melons contaminated with deadly listeriosis bacteria were exported to at least nine countries from Australia, where an outbreak has killed seven people and caused one miscarriage, the World Health Organization said on Monday.
The rockmelons, or cantaloupes, were sent to Hong Kong, Japan, Kuwait, Malaysia, Oman, Qatar, Singapore, the United Arab Emirates and Bahrain, and may also have gone to the Seychelles, a WHO statement said.
Between Jan 17 and April 6, Australia reported 19 confirmed and one probable case of listeriosis, all of whom were hospitalised. Seven died.
The Listeria monocytogenes bacterium has a potentially long incubation period, usually one or two weeks but possibly up to 90 days, so more cases may be reported, the WHO said.
"Cases in the affected countries may still be identified," it said.
The Australian melon producer, which the WHO did not name, recalled the fruit on Feb 27.
On March 2 Australian authorities discovered the firm's melons had been exported, and they sent detailed notifications through the International Food Safety Authorities Network to the countries concerned.
細菌に汚染されたメロンが日本にも輸出されていました。 WHO(世界保健機関)は9日、オーストラリアから食中毒の原因となるリステリア菌に汚染されたメロンが日本やマレーシアなど9つの国と地域に輸出されていたと発表しました。
Mar 23
A key part of the business model for convenience stores is their round-the-clock service. But a shortage of staffers is prompting some operators to consider shrinking their business hours.
(NHK)
Mar 23
A member of a sister group of the popular all-girl band AKB48 on Friday criticized the outcome of a probe into an assault against her as "lies," as the group's management company revealed the result.
(Japan Today)
Mar 23
The number of foreign residents in Japan had risen 6.6 percent at the end of 2018 from a year earlier, to reach a record high of some 2.73 million, Justice Ministry data showed on Friday.
(Japan Times)
Mar 22
The cherry blossom season officially arrived in Tokyo on Thursday after officials from the Meteorological Agency confirmed that more than five blossoms had opened on a Somei-Yoshino cherry tree at Yasukuni Shrine in Chiyoda Ward.
(Japan Times)
Mar 22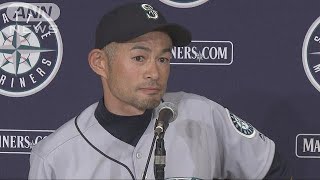 Japanese baseball legend Ichiro Suzuki of the US Major Leagues' Seattle Mariners has announced his retirement.
(NHK)
Mar 21
Cherry trees came into bloom Wednesday in the southwestern prefecture of Nagasaki, the first blooming of the "Somei Yoshino" variety in Japan this spring, according to the Japan Meteorological Agency.
(Japan Today)
Mar 21
Police on Wednesday arrested an American man on suspicion of fatally stabbing his Japanese wife at a court where they were to settle a divorce.
(Japan Today)
Mar 21
The unmanned space probe Hayabusa2 has detected small amounts of minerals containing water on the surface of the asteroid Ryugu, a Japanese research team has said.
(Japan Times)
Mar 21
Police on Thursday arrested a 14-year-old junior high school boy on suspicion of attempted murder after he stabbed a classmate at their school in Saijo, Ehime Prefecture.
(Japan Today)
Mar 20
The head of the Japanese Olympic Committee has announced he will step down when his term expires in June.
(NHK)
---