Last week, the anime world suffered the sad loss of Isao Takahata, one of the medium's most respected directors and a founding member of Studio Ghibli, who passed away on April 5 at the age of 82.
Though Takahata is best known for his 1988 postwar tragedy Grave of the Fireflies, his 1994 Pom Poko (also known as Heisei Era Tanuki War Pom Poko) has its own tale of sadness to weave as it follows a pack of tanuki (raccoon dogs) who, like their folklore counterparts, can speak and have magical powers. In the film, the tanukis' woodland home in the Tokyo suburbs is being increasingly encroached upon by human residential development, mirroring real-life expansion of the city during the period when the anime was released. Pom Poko is filled with fantastical and farcical comedy (such as tanuki swinging their famously large testicles as weapons), but also presents the conflict as a genuine life-or-death situation, with casualties on both the human and tanuki sides dryly included as a matter-of-fact consequence of the conflict.
Once again opting for realism over sentimentalism, as the movie goes on the tanuki have to resign themselves to the fact that their animal concerns and coercive capabilities aren't enough to deter the construction, and their land is redeveloped. Now, in a parallel to that, a Shinto shrine featured in Pom Poko might be being torn down in order to make room for a parking lot.
Jul 21
As people in Japan treated themselves to grilled eels on eel-eating day Friday, many were faced with a larger bill amid soaring prices for the endangered fish.
(Japan Today)
Jul 21
Police in Kyotanabe, Kyoto Prefecture, have arrested an unemployed 38-year-old man on suspicion of attempted murder after he stabbed a 19-year-old girl who lives in the same apartment building, because she was making too much noise.
(Japan Today)
Jul 21
Japan's Council for Cultural Affairs on Friday recommended that three people including "Edo komon" kimono fabric dyer Yasumasa Komiya, 62, be designated as living national treasures.
(Jiji)
Jul 21
Kochi District Court on Friday rejected a claim filed by former Japanese fishermen and bereaved family members for state compensation over records of radiation exposure from 1954 U.S. hydrogen bomb tests at Bikini Atoll in the Pacific.
(Jiji)
Jul 20
The number of crimes in Japan in January-June fell 11.6 pct from a year before to 398,615, the National Police Agency said Thursday.
(Jiji)
Jul 19
Prominent Japanese stage director Keita Asari died of malignant lymphoma in a Tokyo hospital on Friday. He was 85.
(Jiji)
Jul 18
A 36-year-old Filipino man arrested last year admitted Tuesday to raping and murdering a female university student in eastern Japan in January 2004.
(Japan Today)
Jul 17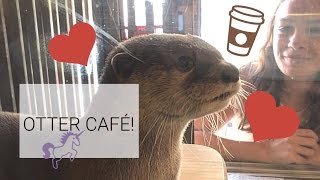 Japan was the top destination for otters recovered from smugglers in Southeast Asia between 2015 and 2017, with experts pointing to the species' growing popularity as pets in the country, according to a recent survey by a wildlife monitoring group.
(Kyodo)
Jul 14
A 22-year-old man who went on a rampage on a shinkansen (bullet train) last month, fatally stabbing one man and injuring two women, began a psychiatric evaluation on Friday. The Yokohama District Court ordered the examination to determine if the man is mentally competent to stand trial.
(Japan Today)
Jul 14
Emperor Akihito and Empress Michiko have cancelled their planned summer retreat north of Tokyo following last weekend's deadly torrential rain in western Japan, the Imperial Household Agency said Friday.
(Japan Today)
---