The whereabouts of a 27-year-old prison escapee remained unknown on Sunday, with a weeklong search involving some 6,600 police officers on a small forested western Japan island failing to nab the convicted thief.
Hiroshima and Ehime prefectural police have been pursuing Tatsuma Hirao on Mukaishima Island in the Seto Inland Sea since his escape on April 8 from a prison in the city of Imabari.
Police searchers have come up empty despite Hirao leaving clues of his whereabouts including fingerprints on cars he has broken into and on trash left over from confectionary and milk products he has consumed.
The unique geographical character of the island, which has a population of around 20,000, has thwarted police, its forest cover and hilly topography has prevented officers from making an effective search, they say.
The search has also been complicated by the 22 square-kilometer island having over 1,000 vacant houses which police cannot enter without permission of their owners, many of whom they are unable to identify.
Without access to the vacant houses, police are forced to investigate only from the outside, a senior police official said.
With seven thefts having occurred in a 2.5 km-wide area of the island between last Monday and Friday, Hirao is believed to be in possession of some cash.
Some police officers have speculated Hirao may be surviving on food found in vacant houses as well as items left as offerings at graves. In addition, there are citrus-fruit trees and unattended orchards that he could access.
Apr 21
The Tokyo metropolitan government aims to ban indoor smoking at all restaurants with employees in the Japanese capital, Governor Yuriko Koike said Friday.
(Jiji)
Apr 21
Wakayama Prefectural Police have arrested a 29-year-old man over the murder of his wife during a diving excursion in the town of Shirahama last year, a case that he framed as an accidental drowning, reports the Yomiuri Shimbun
(tokyoreporter.com)
Apr 21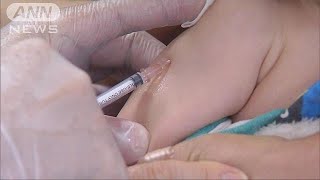 An outbreak of measles in the Japanese prefecture of Okinawa is affecting local tourism ahead of the spring holiday season.
(NHK)
Apr 21
Another volcano erupted in the Kirishima mountain range in the Kyushu region, southwestern Japan, on Thursday, the Japan Meteorological Agency said.
(Jiji)
Apr 21
Japan's consumer center said Thursday about 120 children were treated at medical institutions over the past seven years after swallowing tiny magnetic balls, and urged parents to keep such products away from children.
(Japan Times)
Apr 20
Japanese Prime Minister Shinzo Abe and SoftBank Group Corp Chairman Masayoshi Son were among the world's 100 Most Influential People of 2018 released Thursday by Time magazine.
(Japan Today)
Apr 20
Japanese Prime Minister Shinzo Abe and US President Donald Trump have agreed to maintain the maximum pressure on North Korea until the country takes concrete steps for denuclearization. The 2 leaders also agreed to create a new framework to discuss trade and investment.
(NHK)
Apr 19
Niigata Governor Ryuichi Yoneyama has announced he's stepping down over an alleged sex scandal.
(NHK)
Apr 19
The estimated number of foreign visitors to Japan in fiscal 2017 came close to 30 million at 29,772,570, another record high, the Japan National Tourism Organization said Wednesday.
(Jiji)
Apr 19
A Japanese television network says a woman employee is among the victims of alleged sexual harassment by a top bureaucrat of the Finance Ministry.
(NHK)
---