A 22-year-old woman has been arrested in Adachi Ward in Tokyo on suspicion of fatally stabbing her boyfriend.
According to police, Mitsuko Kiguchi, a resident of Adachi Ward, is suspected of stabbing Naosumi Kasahara, also 22, and a resident of the same ward, in the neck with a knife on the night of May 13 or early on May 14, Fuji TV reported.
Kiguchi is believed to have been in a relationship with Kasahara, and attempted suicide on May 9.
Police said Kiguchi called her older brother on Monday night and told him what she had done, and he then called them. They went to Kasahara's apartment and found him dead on the sofa. Kiguchi was slumped beside him, with one of her wrists slit. She was taken o hospital and is in a stable condition.
Police said Kiguchi has admitted to the charge and quoted her as saying: "I knew what I was doing when I stabbed him." She also said she was dissatisfied with the relationship and that Kasahara had not paid back some money he owed her.
東京・足立区で元交際相手の男性を包丁で刺して殺害したとして、22歳の女が逮捕されました。 会社員の木口光子容疑者は13日から14日にかけ、足立区島根のアパートの一室で部屋に住む笠原直純さん(22)の首を包丁で刺して殺害した疑いが持たれています。
May 20
Japanese Director Hirokazu Kore-eda's "Shoplifters" has won the Palme d'Or at the Cannes Film Festival.
(NHK)
May 20
The head coach of Nihon University's American football team, Masato Uchida, has accepted full responsibility for a serious foul committed by one of his players and says he intends to resign.
(NHK)
May 20
Tokyo Metropolitan Police are hunting for the male perpetrator who slashed a man in Shibuya Ward on Friday night, reports Fuji News Network
(tokyoreporter.com)
May 19
An international organization has halted its screening to name a geological period 126,000 to 770,000 years ago after Japan's Chiba Prefecture due to a data falsification allegation, a Japanese study team said Friday.
(Jiji)
May 19
Japanese teenage shogi chess sensation Sota Fujii has set a new record. The 15-year-old high school freshman has become the youngest player to achieve the rank of 7th-dan.
(NHK)
May 19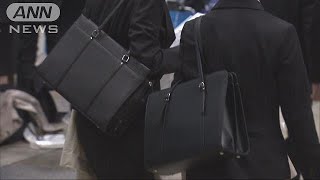 The employment rate for people who graduated from Japanese universities in spring this year came to 98.0 pct as of April 1, the highest since the survey started in 1997, the labor and education ministries said Friday.
(Jiji)
May 19
Torrential rain has hit northeastern Japan. The Meteorological Agency is warning of landslides, overflowing rivers and flooding in the region.
(NHK)
May 18
Kyoto City officials have discovered about 100 bamboo plants in the city's Arashiyama district vandalized.
(NHK)
May 18
More than 90 percent of child abuse and sexual crime victims and their families didn't receive compensation from their assailants, nor public financial assistance, largely due to the lack of awareness on the consultation services available, police data showed Thursday.
(Japan Times)
May 18
Hideki Saijo, a singer popular in Asia and best known for his cover song of the megahit "Y.M.C.A.," died of acute heart failure Wednesday, his office said. He was 63.
(Japan Times)
---