Kyoto City officials have discovered about 100 bamboo plants in the city's Arashiyama district vandalized.
They say they found various letters and Chinese characters carved into the plants' stems.
They say the vandalism began around February and has increased rapidly since April.
The city has put up signs in foreign languages. It also plans to introduce other preventive measures, such as installing higher fences around the bamboo grove.
The city began to allow tourists to visit the forest of several-thousand bamboo plants 3 years ago for free.
It has become one of the most popular sightseeing spots in the ancient Japanese capital.
An official managing the plants says the roots of bamboo plants are interconnected, so a scar on one could affect others.
He said he wants visitors not to harm the plants.
京都市嵐山の竹林で、竹を傷つけ、外国語で落書きされているのが多数見つかりました。 落書きが見つかったのは、観光名所の嵐山の「竹林の散策路」と呼ばれるエリアです。約100本の竹が傷つけられ、アルファベットやハングルなどで人の名前や日付などが彫られています。
Mar 23
A key part of the business model for convenience stores is their round-the-clock service. But a shortage of staffers is prompting some operators to consider shrinking their business hours.
(NHK)
Mar 23
A member of a sister group of the popular all-girl band AKB48 on Friday criticized the outcome of a probe into an assault against her as "lies," as the group's management company revealed the result.
(Japan Today)
Mar 23
The number of foreign residents in Japan had risen 6.6 percent at the end of 2018 from a year earlier, to reach a record high of some 2.73 million, Justice Ministry data showed on Friday.
(Japan Times)
Mar 22
The cherry blossom season officially arrived in Tokyo on Thursday after officials from the Meteorological Agency confirmed that more than five blossoms had opened on a Somei-Yoshino cherry tree at Yasukuni Shrine in Chiyoda Ward.
(Japan Times)
Mar 22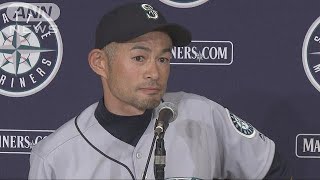 Japanese baseball legend Ichiro Suzuki of the US Major Leagues' Seattle Mariners has announced his retirement.
(NHK)
Mar 21
Cherry trees came into bloom Wednesday in the southwestern prefecture of Nagasaki, the first blooming of the "Somei Yoshino" variety in Japan this spring, according to the Japan Meteorological Agency.
(Japan Today)
Mar 21
Police on Wednesday arrested an American man on suspicion of fatally stabbing his Japanese wife at a court where they were to settle a divorce.
(Japan Today)
Mar 21
The unmanned space probe Hayabusa2 has detected small amounts of minerals containing water on the surface of the asteroid Ryugu, a Japanese research team has said.
(Japan Times)
Mar 21
Police on Thursday arrested a 14-year-old junior high school boy on suspicion of attempted murder after he stabbed a classmate at their school in Saijo, Ehime Prefecture.
(Japan Today)
Mar 20
The head of the Japanese Olympic Committee has announced he will step down when his term expires in June.
(NHK)
---