Demand for vacation apartments is growing in Japan and companies are rolling out ways to make guests feel as welcome as possible. One recent entrant is convenience store chain FamilyMart.
Executives at FamilyMart say the company will offer a check-in service for Airbnb users starting in June.
They plan to make it available at 150 stores, mainly in Tokyo and Osaka, by February 2019.
Guests will be able to pick up keys for holiday rentals from lock boxes in stores. The system will use a tablet to take pictures of users and scan passport information. The box will open once identity is confirmed.
Executive Vice President Takashi Sawada said, "I believe there will be more foreign tourists coming to Japan. If they use Airbnb and have a good time shopping at our stores, that would make us happy."
Rival firms are making similar moves.
Lawson has installed key lockboxes for vacation apartments at some of its Tokyo stores.
Seven-Eleven Japan is tying up with Japanese travel agency JTB to offer check-in and other services beginning in June.
Jun 24
As Airbnb home-sharers in Japan quit the market in droves, following a new law that considerably increases red tape, their search for a smooth exit has brought a surge in new businesses.
(Nikkei)
Jun 24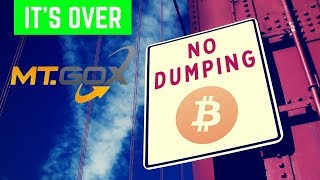 Things may be looking up for creditors of Mt. Gox, which was the world's biggest bitcoin exchange before going in flames after saying thousands of bitcoins had disappeared.
(Japan Times)
Jun 23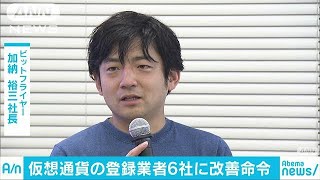 Japan's Financial Services Agency on Friday slapped a business improvement order on bitFlyer Inc., the country's largest cryptocurrency exchange operator, citing flaws in its measures against money laundering and its internal control system.
(Jiji)
Jun 23
Japan's antitrust watchdog will soon conclude that four-year installment payment plans for smartphones offered by major phone carriers in the country is legally problematic, sources close to the matter said Friday.
(Japan Today)
Jun 22
Japan's fleet of internet-connected trucks is expected to grow by 150% to more than 500,000 in 2020 as commercial vehicle makers cater to a logistics industry suffering from a driver shortage, corporate plans show.
(Nikkei)
Jun 21
Japanese paper manufacturers were expecting a shrinking market due to the declining population but are expanding output instead due to an unexpected boost -- a surge in foreign tourists pushing up demand, inevitably, for toilet paper.
(Japan Today)
Jun 20
Following Mercari's blockbuster stock market debut Tuesday, Japan's lineup of unlisted startups valued above $1 billion has shrunk to basically two, underscoring the domestic tech industry's persistent failure to cultivate unicorns.
(Nikkei)
Jun 20
The Japanese operator of a popular app that matches buyers and sellers of used goods has gone public.
(NHK)
Jun 20
Domestic catches of baby Japanese eels in the 2018 fishing season hit the second-lowest level since the 1982 start of the existing data, Japan's Fisheries Agency said Tuesday.
(Jiji)
Jun 19
Many companies in the Kinki western Japan region suspended operations Monday to check for possible damage and confirm the safety of their employees after a strong earthquake rocked the region in the morning.
(Jiji)
---