Andrés Iniesta has signed for the Japanese side Vissel Kobe after bringing down the curtain on his brilliant Barcelona career.
The 34-year-old midfielder appeared before a packed news conference at a central Tokyo hotel on Thursday along with Kobe's billionaire owner, Hiroshi Mikitani.
"I'm pleased to announce," Mikitani said, "that Andrés Iniesta will be signing up play with Vissel Kobe after his historic career at Barcelona."
Iniesta signed his contract as Mikitani watched, and then spoke through an interpreter. Terms of the contract were not disclosed but Japanese media are reporting he will earn $30m (£22.5m) annually on a three-year deal.
"For me this is a very special day," the Spaniard said. "This is an important challenge for me. My family is excited to come to Japan and we are very pleased. There were many offers. Other clubs showed interest. But I decided to sign with Vissel Kobe because the project presented to me was impressive."
Mikitani is also the CEO of the Barcelona sponsor Rakuten, a Japanese online retailer.
Iniesta held up the team's red shirt with his famous No 8 on the back and his name written across the bottom. The Spaniard is expected to retire from international football after this summer's World Cup.
Iniesta scored the winning goal for Spain in the 2010 World Cup final. He also was a key part of Spain's two European Championship wins, in 2008 and 2012.
サッカーのJ1神戸は24日、東京都内で記者会見し、世界的スター選手で、スペイン代表MFのアンドレス・イニエスタ(34)を同国1部リーグの強豪バルセロナから完全移籍で獲得したと発表した。
Sep 20
A policeman was stabbed to death by a knife-wielding man at a police box in the northeastern Japan city of Sendai early on Wednesday.
(Jiji)
Sep 19
The average land price in Japan as of July 1 increased 0.1 pct from a year before, the first rise since 1991, when the country's asset bubble era was ending, the land ministry said Tuesday.
(Jiji)
Sep 18
The number of women aged 65 years old or higher in Japan has topped 20 million for the first time, according to estimates by the internal affairs ministry released Sunday.
(Jiji)
Sep 18
Japan's Maritime Self-Defense Force says one of its submarines took part in a drill in the South China Sea.
(NHK)
Sep 15
The nation's centenarian population hit a record-high of 69,785 as of September, with women accounting for 88.1 percent of the total, amid medical advances and greater health consciousness, the health ministry said Friday.
(Japan Times)
Sep 15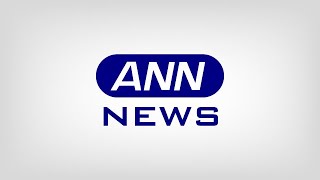 A Japanese gastroenterologist won this year's Ig Nobel Medical Education Prize on Thursday for examining the effectiveness of colonoscopy in the sitting position using his own body.
(Jiji)
Sep 15
The International Whaling Commission has voted down a proposal by Japan to resume commercial whaling of some species.
(NHK)
Sep 15
Police in Kyoto referred to prosecutors Friday four officials of a hotel management firm for allegedly running an unlicensed private accommodation service, making it the first case of its kind since a private lodging law came into force in June.
(Japan Times)
Sep 14
The operator of typhoon-hit Kansai International Airport in Japan says it reopened on Friday part of its main passenger facility, Terminal 1.
(NHK)
Sep 13
The Russian government has expressed readiness to open talks with Japan on President Vladimir Putin's proposal to sign a peace treaty by the end of the year without any preconditions.
(NHK)
---