Japan's Finance Minister Taro Aso says he will forfeit one year's ministerial salary and take responsibility for his ministry's role in document tampering.
The documents in question relate to the controversial sale of state-owned land to school operator Moritomo Gakuen.
Aso said, "Government officials should never falsify administrative documents, or submit those falsified documents to the Diet. It is extremely regrettable such things happened. And the way officials handled records of negotiations was extremely inappropriate. I deeply apologize."
On Monday, the Finance Ministry released the findings of an in-house investigation. It listed 20 senior bureaucrats who will face disciplinary action.
The report concluded the falsifications were effectively ordered by then-chief of the Financial Bureau, Nobuhisa Sagawa. Sagawa repeatedly defended the Moritomo deal last year. He resigned amid the controversy the ministry plans to deduct money from his pension.
A former subordinate of Sagawa will also be given a suspension, in this case it's for one month. The other officials will face a range of disciplinary action including official warnings and salary deductions.
In 2016, the Finance Ministry sold the land to Moritomo Gakuen, for a fraction of the market value.
The Prime Minister's wife, Akie Abe, was set to be the honorary principal of a new school on the land, sparking allegations of favoritism.
Then this year, the Finance Ministry admitted to the document tampering, including the removal of references to Akie Abe and politicians.
森友学園を巡る文書の改ざん問題で4日、財務省は佐川氏の指示による改ざんだったと認めました。一方、麻生財務大臣は、なぜ改ざんされたのかについては分からないと繰り返している。  麻生財務大臣:「決裁を得た行政文書を改ざんし、それを国会等に提出するようなことは、あってはならないこと。
Jun 19
The Japan Meteorological Agency says a magnitude-6.7 quake struck the northern part of the country late Tuesday night. No fatalities have been reported. Tsunami advisories issued along the Sea of Japan coast have been lifted.
(NHK)
Jun 19
Chief Cabinet Secretary Yoshihide Suga says people in the affected areas should remain on the alert.
(NHK)
Jun 19
The Tokyo District Court on Tuesday sentenced Pierre Taki, an actor and member of Japanese techno-pop duo Denki Groove, to 18 months in prison, suspended for three years, for using cocaine.
(Japan Times)
Jun 19
Almost half of singles in Japan who wish to get married are unable to find a suitable partner, with 61.4 percent of the group stating they are not doing anything to change the situation, a government survey showed Tuesday.
(Japan Today)
Jun 19
A 62-year-old man wanted by police on suspicion of stabbing his former wife in Noboribetsu City, Hokkaido, has been found dead in a forest, police said Monday.
(Japan Today)
Jun 18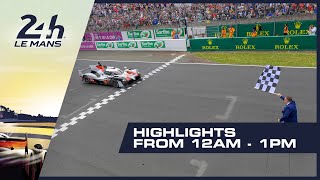 Toyota drivers Kazuki Nakajima, Fernando Alonso and Sebastian Buemi claimed their second consecutive 24 Hours of Le Mans victory Sunday, but only after some bad luck scuttled their sister car's hopes of a win.
(Kyodo)
Jun 18
Police in Kakegawa City, Shizuoka Prefecture, have arrested a 23-year-old woman on suspicion of attempted murder after she abandoned her newborn baby daughter in a business hotel's toilet.
(Japan Today)
Jun 18
Defense Minister Takeshi Iwaya apologized Monday to Akita Gov. Norihisa Satake for errors in the ministry's geographical survey that was used to select the northeastern prefecture as a candidate for hosting a U.S.-developed missile defense system.
(Japan Times)
Jun 18
Japanese e-commerce giant Rakuten and supermarket chain Seiyu are starting a drone delivery service for summer visitors to an island off Yokosuka, near Tokyo.
(NHK)
Jun 17
Osaka Prefectural Police have arrested a man for allegedly stabbing a police officer and stealing his gun in Suita City on Sunday, reports Fuji News Network (June 17).
(tokyoreporter.com)
---