It's the hands-free experience you never knew you needed - a Japanese company has developed a drone-powered parasol it says can hover over users, protecting them from the sun.
The drone-powered sunshade - being developed by Asahi Power Service Co. in Oyama, Tochigi Prefecture - should be released next year, and will initially target those in need of a hands-free head covering wider than your average hat, like golfers.
The potential headaches posed by crashes, and regulations governing autonomous aircraft, mean the company expects the product will initially be used in closed private spaces - which would be no obstacle for golf courses.
"I decided to develop it as I don't like to hold an umbrella," company president Kenji Suzuki said.
At 150 centimeters (60 inches) wide, the parasol prototype weighs 5 kilograms (11 pounds), and so far can only fly for five minutes on one charge.
Asahi Power Service is hoping to quickly extend flying time to at least 20 minutes, partly by making the device lighter, Suzuki said.
Sep 19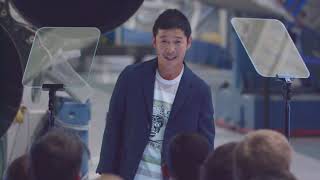 US spaceflight venture SpaceX says Japanese entrepreneur Yusaku Maezawa will become the first private passenger to fly around the Moon on its next-generation rocket.
(NHK)
Sep 15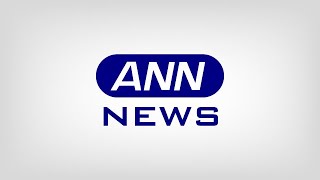 A Japanese gastroenterologist won this year's Ig Nobel Medical Education Prize on Thursday for examining the effectiveness of colonoscopy in the sitting position using his own body.
(Jiji)
Sep 15
The International Whaling Commission has voted down a proposal by Japan to resume commercial whaling of some species.
(NHK)
Sep 12
A Japanese government task force on measures to cope with ash fall in the greater Tokyo area from a possible major eruption of Mount Fuji held its first meeting on Tuesday.
(Jiji)
Sep 10
Officials in central Japan's Gifu Prefecture have begun culling hogs after confirming the country's first outbreak of swine fever in 26 years.
(NHK)
Sep 10
Media personnel have been allowed to visit an underground astrophysics observatory for the first time in 12 years.
(NHK)
Sep 07
Japanese seismological authorities are urging people in the quake-hit prefecture of Hokkaido to keep in mind the possibility of more strong jolts striking their areas.
(NHK)
Sep 07
Japanese airline ANA Holdings said Thursday it will enter the space exploration business by developing technologies to place robots in outer space and to operate them from Earth.
(Nikkei)
Sep 06
More than seven years have passed since the tragic Tohoku earthquake and tsunami struck Japan, and in that time life has returned to normal for much of the country.
(soranews24.com)
Sep 05
Announcing the completion of time-consuming work to "clean" fossils, a research team in the northernmost prefecture of Hokkaido unveiled on Tuesday what they claim to be the largest skeleton of a whole dinosaur in Japan.
(Jiji)
---