The launch of what would have been Japan's first privately developed rocket to reach outer space failed Saturday after it burst into flames seconds after liftoff, the Hokkaido-based developer said.
Officials of Interstellar Technologies Inc., founded by former Livedoor Co. President Takafumi Horie, said the rocket, Momo-2, exploded in midair at around 5:30 a.m. shortly after liftoff from a test site in the Hokkaido town of Taiki.
No injuries were reported in the explosion of the unmanned rocket, which is about 10 meters long, 50 centimeters in diameter and weighs 1 ton.
This is the second failed launch in a row for Interstellar Technologies. Last July, it attempted to send a rocket into space at an altitude of over 100 kilometers, but had to abort the launch of Momo-1 after contact was lost some 70 seconds into the flight.
北海道大樹町で、堀江貴文氏が出資するベンチャー企業によるロケットが打ち上げられましたが、打ち上げは失敗してロケットは炎上しました。
Jul 15
People in western Japan are contending with scorching heat as they pick through the debris left by record rain, flooding and landslides.
(NHK)
Jul 15
Five people died and more than 1,500 others were taken to hospitals for heat exhaustion, as a heat wave covered Japan on Saturday, a Kyodo News tally showed.
(Japan Today)
Jul 15
On Rishiri Island in the northern Japan prefecture of Hokkaido, people are on alert after a brown bear has recently been spotted for the first time in 106 years, ahead of the summer tourism season.
(Jiji)
Jul 15
Meat, mackerel and other foods are being increasingly promoted as substitutes for "kabayaki," or grilled, eels ahead of the midsummer Day of the Ox in Japan.
(Jiji)
Jul 14
Authorities say the death toll from the record rainfall that pounded western Japan has climbed to 193. Another 47 people are still missing. Authorities say 5 people are without vital signs.
(NHK)
Jul 14
A government panel gave the green light Friday for public broadcaster NHK to start simultaneous online streaming of its television programs amid surging popularity of streaming video services.
(Japan Today)
Jul 13
NHK has learned that scientists now believe the asteroid Ryugu was likely formed from a collection of asteroid fragments.
(NHK)
Jul 13
A small eruption has been confirmed on an uninhabited island in the Pacific around 1,000 kilometers south of Tokyo, the weather agency said Thursday.
(Kyodo)
Jul 13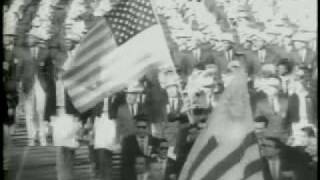 The torch relay for the 2020 Tokyo Olympics will start in Fukushima Prefecture, northeastern Japan, on March 26 of that year, the organizing committee of the games announced on Thursday.
(Jiji)
Jul 13
Japan's Fair Trade Commission has accused the Japanese unit of global tech-giant Apple of possibly violating the anti-monopoly law by forcing major mobile service providers to give discounts on their iPhones.
(NHK)
---