Chiba Institute of Technology unveiled Wednesday a transformable machine that can play dual roles - as both a robot, fused with artificial intelligence technologies, and a vehicle to enhance personal mobility.
The three-wheeled robot called CanguRo - meaning kangaroo in Italian - resembles the animal, but with a mechanical twist.
In robot mode, it functions as a type of assistant. For example, it can follow users around using autonomous-driving technology to help carry shopping bags, said Takayuki Furuta, general manager of the Future Robotics Technology Center run by the university.
When switched to vehicle mode, the robot transforms itself to an electric three-wheeler by unfolding a seat and moving the positions of its wheels.
Controlling the three-wheeler is similar to driving a motorcycle, as it is equipped with a throttle to control forward and backward movement. It can run at a maximum speed of 10 kilometers per hour.
AI(人工知能)時代の新たな「乗り物ロボット」が誕生しました。 千葉工業大学未来ロボット技術研究センターが開発したのは、AIロボットと乗り物が融合した「カングーロ」です。高齢者の移動支援を目的に考えられ、5年かかって実現しました。
Sep 22
Police in Tsukuba, Ibaraki Prefecture, have arrested three men on suspicion of trying to rob a vacant house where an elderly couple were murdered.
(Japan Today)
Sep 21
Pricier and bigger new iPhone models made their market debut in Japan on Friday, with the country's three leading mobile carriers starting sales of the XS Max and the XS that have faster processors and feature better battery life and improved camera functions.
(Kyodo)
Sep 20
A policeman was stabbed to death by a knife-wielding man at a police box in the northeastern Japan city of Sendai early on Wednesday.
(Jiji)
Sep 19
The average land price in Japan as of July 1 increased 0.1 pct from a year before, the first rise since 1991, when the country's asset bubble era was ending, the land ministry said Tuesday.
(Jiji)
Sep 18
The number of women aged 65 years old or higher in Japan has topped 20 million for the first time, according to estimates by the internal affairs ministry released Sunday.
(Jiji)
Sep 18
Japan's Maritime Self-Defense Force says one of its submarines took part in a drill in the South China Sea.
(NHK)
Sep 15
The nation's centenarian population hit a record-high of 69,785 as of September, with women accounting for 88.1 percent of the total, amid medical advances and greater health consciousness, the health ministry said Friday.
(Japan Times)
Sep 15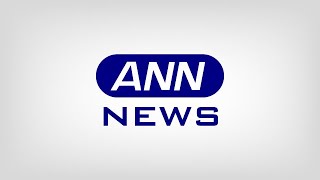 A Japanese gastroenterologist won this year's Ig Nobel Medical Education Prize on Thursday for examining the effectiveness of colonoscopy in the sitting position using his own body.
(Jiji)
Sep 15
The International Whaling Commission has voted down a proposal by Japan to resume commercial whaling of some species.
(NHK)
Sep 15
Police in Kyoto referred to prosecutors Friday four officials of a hotel management firm for allegedly running an unlicensed private accommodation service, making it the first case of its kind since a private lodging law came into force in June.
(Japan Times)
---