Typhoon Maria is bringing strong winds and rough seas to a remote island chain in Japan's southern prefecture of Okinawa.
The Meteorological Agency says the typhoon was located 190 kilometers north-northwest of Yonaguni in the Sakishima island chain as of 3 AM on Wednesday, local time, and is moving at 30 kilometers per hour.
The central atmospheric pressure is 940 hectopascals.
Maria is packing winds of 180 kilometers per hour near its center. Its maximum instantaneous wind velocity is 250 kilometers per hour.
The island chain is out of the storm zone, but gusty winds are still blowing.
The agency forecasts that the strong winds and high waves will continue in the region, and there is a chance of thunderstorms.
It is urging people to stay on the alert for landslides and overflowing rivers.
Feb 16
Soft drink companies in Japan have put aside their long-held fear of losing market shares, moving to raise prices amid soaring expenses for labor and materials.
(Nikkei)
Feb 16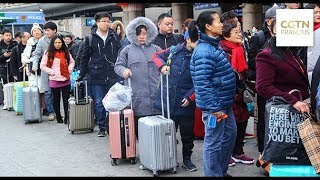 Reservations for travel overseas are surging for this year's 10-day Golden Week period, during which the Imperial succession is set to take place, according to a JTB Corp. official.
(Japan Times)
Feb 16
A fire broke out at a warehouse in Tokyo on Tuesday afternoon leaving three men dead and another man injured, while some flights at nearby Haneda airport were also disrupted by the incident.
(Kyodo)
Feb 15
The Japanese government has mapped out a bill to officially recognize the Ainu ethnic minority as an indigenous people of Japan.
(NHK)
Feb 15
Bullet train ticket machines have stopped working in many parts of Japan.
(NHK)
Feb 15
Tokyo Metropolitan Police have arrested a 58-year-old woman who while nude portrayed an elderly woman on a pay-to-view site, reports TV Asahi (Feb. 14).
(tokyoreporter.com)
Feb 15
Tokyo Metropolitan Police have apprehended a man who is suspected of slashing another man and a woman at a railway station in Bunkyo ward on Thursday, reports NHK (Feb. 14).
(tokyoreporter.com)
Feb 13
Around the world, people use chocolate treats to express sweet nothings on Valentine's Day.
(BBC)
Feb 13
As spring approaches in Japan, the country's weather forecasters face one of their biggest missions of the year: predicting exactly when the famed cherry blossoms will bloom.
(straitstimes.com)
Feb 13
A new outbreak of swine fever has been confirmed on a pig farm in Aichi Prefecture, central Japan. It is the third farm in the prefecture to be hit by the highly contagious disease.
(NHK)
---