Emperor Akihito and Empress Michiko have cancelled their planned summer retreat north of Tokyo following last weekend's deadly torrential rain in western Japan, the Imperial Household Agency said Friday.
The imperial couple's routine stay at an imperial villa in the town of Nasu, Tochigi Prefecture, had been scheduled from next Tuesday to Friday.
According to the agency, the imperial couple are concerned about the search for missing people and recovery efforts in areas affected by flooding and landslides, as well as people staying in shelters amid scorching weather.
Over 200 people died as a result of the heavy rain that mostly hit western Japan from Friday to Saturday.
The emperor and empress already called off a private trip to Shizuoka Prefecture in central Japan that was scheduled for earlier this week.
Crown Prince Naruhito has also cancelled a two-day visit through Thursday to Okayama, one of the hardest hit prefectures. Crown Princess Masako was supposed to accompany him if in good health.
甚大な被害に心を痛めて来週からの静養を取りやめられました。 両陛下は、17日から栃木県那須町の那須御用邸で静養される予定でした。
Sep 22
Police in Tsukuba, Ibaraki Prefecture, have arrested three men on suspicion of trying to rob a vacant house where an elderly couple were murdered.
(Japan Today)
Sep 21
Pricier and bigger new iPhone models made their market debut in Japan on Friday, with the country's three leading mobile carriers starting sales of the XS Max and the XS that have faster processors and feature better battery life and improved camera functions.
(Kyodo)
Sep 20
A policeman was stabbed to death by a knife-wielding man at a police box in the northeastern Japan city of Sendai early on Wednesday.
(Jiji)
Sep 19
The average land price in Japan as of July 1 increased 0.1 pct from a year before, the first rise since 1991, when the country's asset bubble era was ending, the land ministry said Tuesday.
(Jiji)
Sep 18
The number of women aged 65 years old or higher in Japan has topped 20 million for the first time, according to estimates by the internal affairs ministry released Sunday.
(Jiji)
Sep 18
Japan's Maritime Self-Defense Force says one of its submarines took part in a drill in the South China Sea.
(NHK)
Sep 15
The nation's centenarian population hit a record-high of 69,785 as of September, with women accounting for 88.1 percent of the total, amid medical advances and greater health consciousness, the health ministry said Friday.
(Japan Times)
Sep 15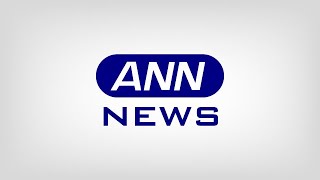 A Japanese gastroenterologist won this year's Ig Nobel Medical Education Prize on Thursday for examining the effectiveness of colonoscopy in the sitting position using his own body.
(Jiji)
Sep 15
The International Whaling Commission has voted down a proposal by Japan to resume commercial whaling of some species.
(NHK)
Sep 15
Police in Kyoto referred to prosecutors Friday four officials of a hotel management firm for allegedly running an unlicensed private accommodation service, making it the first case of its kind since a private lodging law came into force in June.
(Japan Times)
---