East Japan Railway Company held the first media preview on Wednesday of its new station being built in central Tokyo.
JR East plans to open the station in the spring of 2020, in time for the Tokyo Olympic and Paralympic Games that summer. It will stand between Shinagawa and Tamachi stations, and the Yamanote and Keihin Tohoku commuter lines will stop there.
The company says about 70 percent of the planned work has been completed.
The station building has 3 stories above ground and one below. It was designed by Japanese architect Kengo Kuma, who also designed the new national stadium for the 2020 Games.
The building features white roofs and big glass walls. The railway tracks are already in place.
Kuma said he believes that railway stations will play a bigger role in people's lives. He added that he hopes the new station will fit in well with the surrounding streets.
A JR East official expressed hope that the station will give visitors to the 2020 Games a fresh impression of Japan.
The new station's name will be chosen from proposals submitted by the public. The winning entry will be announced by winter.
JR山手線に49年ぶりに誕生する新しい駅についてです。新駅は東京・港区の田町駅と品川駅の間に建設中で、2020年の東京オリンピックに合わせて開業が予定されています。29日、報道陣に工事の状況が公開されました。 新駅は車両基地があった田町駅と品川駅の間に建設中です。
Feb 19
Immigration Bureau's relaxed visa policy has boosted tourism from southeast Asia, but it seems to have come with an unwanted side-effect.
(soranews24.com)
Feb 19
Japanese Prime Minister Shinzo Abe is not saying whether or not he nominated Donald Trump for this year's Nobel Peace Prize, but the question may be moot: the U.S. president has been put forward by others for the prestigious award.
(Japan Today)
Feb 19
The health ministry on Monday approved the world's first clinical test in which artificially derived stem cells will be used to treat patients with spinal cord injuries.
(Japan Times)
Feb 18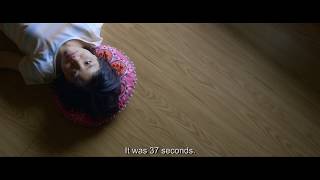 A movie by the Japanese director Hikari picked up two awards at the Berlin International Film Festival on Saturday. "37 Seconds" won the Panorama Audience Award and the CICAE Art Cinema Award.
(NHK)
Feb 18
By changing his lead attorney from a former prosecutor known as "the breaker" to a hotshot trial lawyer nicknamed "the acquitter", Carlos Ghosn plans a defense in his own image -- combative and media-savvy, experts say.
(Japan Today)
Feb 17
Police in Koga, Ibaraki Prefecture, said Saturday they have arrested a 35-year-old woman on suspicion of abusing her six-year-old daughter by hitting her with a futon beater.
(Japan Today)
Feb 16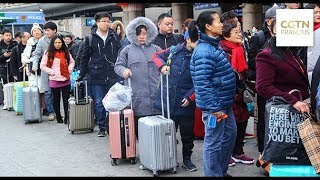 Reservations for travel overseas are surging for this year's 10-day Golden Week period, during which the Imperial succession is set to take place, according to a JTB Corp. official.
(Japan Times)
Feb 15
The Japanese government has mapped out a bill to officially recognize the Ainu ethnic minority as an indigenous people of Japan.
(NHK)
Feb 15
Bullet train ticket machines have stopped working in many parts of Japan.
(NHK)
Feb 13
Around the world, people use chocolate treats to express sweet nothings on Valentine's Day.
(BBC)
---