At 6 p.m. on one weekday in August an enthusiastic audience had almost filled Gion Corner, a theater of some 200 seats at the center of the Gion traditional entertainment district in the city of Kyoto.
Occupying most of the seats were visitors from overseas, who applauded vigorously every time a performance ended and pointed their cameras and smartphones at the stage. Nighttime sightseeing in Kyoto is catching on with foreign tourists, as locals are working to satisfy visitors' hopes of enjoying traditional culture even after sunset.
At the theater, seven traditional performing arts - including kyōmai (Kyoto-style dancing), gagaku (court music) and kyōgen (comic plays) - are presented in turn in a program that lasts about an hour. The program is staged twice each evening, starting at 6 p.m. and 7 p.m., with tickets for each performance priced at ¥3,150 ($28) for an adult. The annual number of visitors to the theater topped 80,000 in fiscal 2017, the highest since its establishment in 1962, and foreign visitors accounted for some 70 percent of the total.
The growth in nighttime tourism is also expected to help ease the increasingly serious problem of daytime congestion in Kyoto, which is a highly popular destination for both Japanese and foreign tourists.
In a city visited by more than 50 million people each year, local residents sometimes cannot get on a bus.
In collaboration with online restaurant booking service provider Gurunavi Inc., the Kyoto Municipal Government opened a website showcasing local services that offer hands-on experiences of Japanese traditional tea ceremonies and dances into the evening.
Feb 19
Immigration Bureau's relaxed visa policy has boosted tourism from southeast Asia, but it seems to have come with an unwanted side-effect.
(soranews24.com)
Feb 19
Japanese Prime Minister Shinzo Abe is not saying whether or not he nominated Donald Trump for this year's Nobel Peace Prize, but the question may be moot: the U.S. president has been put forward by others for the prestigious award.
(Japan Today)
Feb 19
Police on Monday arrested a truck driver for allegedly driving off with a man clinging to the side of his vehicle following a road rage incident in Miyagi Prefecture last June.
(Japan Times)
Feb 19
The health ministry on Monday approved the world's first clinical test in which artificially derived stem cells will be used to treat patients with spinal cord injuries.
(Japan Times)
Feb 19
Visitors to a village near Mount Fuji and its residents were rewarded with a dazzling spectacle on Monday.
(NHK)
Feb 19
Tokyo Metropolitan Police have arrested a 41-year-old man who while drunk is suspected of gashing more than one dozen luxury automobiles in Ota Ward last month, reports Nippon News Network
(tokyoreporter.com)
Feb 19
Ibaraki Prefectural Police believe a male temporary employee at a research center for industrial machinery manufacturer Kubota Corp. stabbed another employee before slashing himself on Sunday, reports TV Asahi
(tokyoreporter.com)
Feb 18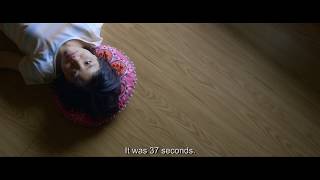 A movie by the Japanese director Hikari picked up two awards at the Berlin International Film Festival on Saturday. "37 Seconds" won the Panorama Audience Award and the CICAE Art Cinema Award.
(NHK)
Feb 18
A 43-year-old employee of the Ministry of Land, Infrastructure, Transport and Tourism has been arrested for allegedly using his smartphone to film up the skirt of a high school girl on a train.
(Japan Today)
Feb 18
People are enjoying the first signs of spring at an annual plum flower festival at the Kairakuen garden in Mito City, north of Tokyo.
(NHK)
---