It may be a spring chicken compared to its film festival siblings in Tokyo, Yamagata and elsewhere, but the Kyoto International Film and Art Festival has reached an important milestone: its fifth anniversary.
The countdown to No. 5, which takes place from Oct. 11 to 14, officially kicked off at a press conference in Kyoto on Sept. 3, a day before Typhoon Jebi pounded the region.
Rain seems to be something of recurring theme: In an opening speech, Kyoto Mayor Daisaku Kadokawa noted that during last year's festival, he attended a screening during a heavy rainstorm and "assumed no one would be there. But the seats were packed!"
The mayor also mentioned another theme that seems to run though the festival: the fact that Kyoto is sometimes referred to as "Japan's Hollywood." Many of the country's early film studios were founded there, and the city still serves as the setting for many jidaigeki period pictures.
To that end, it's fitting that the festival will feature the world premiere of "Tajuro Jun Aiki," a jidaigeki epic helmed by director Sadao Nakajima. "Tajuro Jun Aiki" is the first film in 20 years for the 84-year-old Nakajima, who also serves as the honorary chairman of the festival's executive committee.
On stage at the press conference, Nakajima described the film as a return to the epic chanbara swordfighting style of films for which he is known. He also made the connection to the city clear, stating the film features "the power of Kyoto filmmaking."
The festival hails the return of a master, but it also features plenty of fresh talent. That includes Kyoto-born director Ujicha (who goes by one name) and his film "Violence Voyager," an over-the-top splatter film shot using a style of lo-fi animation called "gekimation." On stage, Ujicha revealed he created the entire film virtually by himself.
As the name implies, the Kyoto International Film and Art Festival also features art, with exhibitions held throughout the city. Kenta Oka, the festival's art planner, explained that this year, he wanted to bring the film and art sections of the festival closer together. That inspired an exhibition at Kyoto Arts and Crafts University that will feature student-created works based on the jidaigeki films of Sadao Nakajima --- including "Tajuro Jun Aiki."
May 26
Temperatures rose across Japan on Saturday to highs usually not seen until the height of summer, causing hundreds of people to be taken to hospitals and prompting the weather agency to issue heatstroke warnings.
(Japan Today)
May 26
Japan's top trade negotiator with the United States has said both sides continue to differ on negotiations for a trade deal, adding that they need to work further to narrow the gap.
(NHK)
May 26
US President Donald Trump is scheduled to spend a full day with Prime Minister Shinzo Abe on Sunday, ahead of their summit on Monday.
(NHK)
May 26
In sumo, rank-and-file wrestler Asanoyama has clinched his first tournament title.
(NHK)
May 26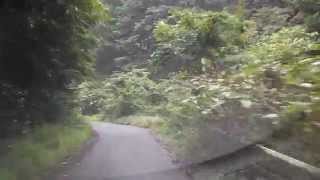 It was around 3 p.m. on a chilly day in December. The sky was overcast and the scent of rain hung in the air when Rina Kambayashi happened upon a creature she had never seen before.
(Japan Times)
May 25
U.S. President Donald Trump is set to start a four-day state visit to Japan on Saturday, a historic event that will make him the first foreign leader to meet with new Emperor Naruhito.
(Kyodo)
May 25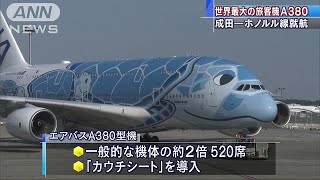 All Nippon Airways debuted flights of a double-decker Airbus A380 from Narita Airport north of Tokyo, bound for Hawaii on Friday.
(NHK)
May 25
A woman was killed and 16 other people injured Friday after a bus carrying Chinese tourists collided with multiple vehicles on an expressway in Shiga Prefecture, western Japan, local police said.
(Japan Today)
May 25
A male Canadian national employed at a day care facility in Kitakyushu City who was caught abusing a child on video has had his contract canceled by the facility, reports Fuji News Network (May 21).
(tokyoreporter.com)
May 24
The government will no longer use the term "lifelong singles" as a label for people who have not married by age 50, deeming the term inaccurate as Japanese are increasingly tying the knot later in life, officials said Thursday.
(Japan Today)
---