It may be a spring chicken compared to its film festival siblings in Tokyo, Yamagata and elsewhere, but the Kyoto International Film and Art Festival has reached an important milestone: its fifth anniversary.
The countdown to No. 5, which takes place from Oct. 11 to 14, officially kicked off at a press conference in Kyoto on Sept. 3, a day before Typhoon Jebi pounded the region.
Rain seems to be something of recurring theme: In an opening speech, Kyoto Mayor Daisaku Kadokawa noted that during last year's festival, he attended a screening during a heavy rainstorm and "assumed no one would be there. But the seats were packed!"
The mayor also mentioned another theme that seems to run though the festival: the fact that Kyoto is sometimes referred to as "Japan's Hollywood." Many of the country's early film studios were founded there, and the city still serves as the setting for many jidaigeki period pictures.
To that end, it's fitting that the festival will feature the world premiere of "Tajuro Jun Aiki," a jidaigeki epic helmed by director Sadao Nakajima. "Tajuro Jun Aiki" is the first film in 20 years for the 84-year-old Nakajima, who also serves as the honorary chairman of the festival's executive committee.
On stage at the press conference, Nakajima described the film as a return to the epic chanbara swordfighting style of films for which he is known. He also made the connection to the city clear, stating the film features "the power of Kyoto filmmaking."
The festival hails the return of a master, but it also features plenty of fresh talent. That includes Kyoto-born director Ujicha (who goes by one name) and his film "Violence Voyager," an over-the-top splatter film shot using a style of lo-fi animation called "gekimation." On stage, Ujicha revealed he created the entire film virtually by himself.
As the name implies, the Kyoto International Film and Art Festival also features art, with exhibitions held throughout the city. Kenta Oka, the festival's art planner, explained that this year, he wanted to bring the film and art sections of the festival closer together. That inspired an exhibition at Kyoto Arts and Crafts University that will feature student-created works based on the jidaigeki films of Sadao Nakajima --- including "Tajuro Jun Aiki."
Feb 16
Soft drink companies in Japan have put aside their long-held fear of losing market shares, moving to raise prices amid soaring expenses for labor and materials.
(Nikkei)
Feb 16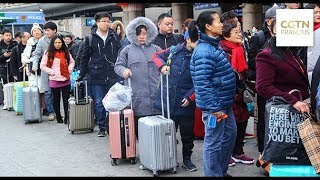 Reservations for travel overseas are surging for this year's 10-day Golden Week period, during which the Imperial succession is set to take place, according to a JTB Corp. official.
(Japan Times)
Feb 16
A fire broke out at a warehouse in Tokyo on Tuesday afternoon leaving three men dead and another man injured, while some flights at nearby Haneda airport were also disrupted by the incident.
(Kyodo)
Feb 15
The Japanese government has mapped out a bill to officially recognize the Ainu ethnic minority as an indigenous people of Japan.
(NHK)
Feb 15
Bullet train ticket machines have stopped working in many parts of Japan.
(NHK)
Feb 15
Tokyo Metropolitan Police have arrested a 58-year-old woman who while nude portrayed an elderly woman on a pay-to-view site, reports TV Asahi (Feb. 14).
(tokyoreporter.com)
Feb 15
Tokyo Metropolitan Police have apprehended a man who is suspected of slashing another man and a woman at a railway station in Bunkyo ward on Thursday, reports NHK (Feb. 14).
(tokyoreporter.com)
Feb 13
Around the world, people use chocolate treats to express sweet nothings on Valentine's Day.
(BBC)
Feb 13
As spring approaches in Japan, the country's weather forecasters face one of their biggest missions of the year: predicting exactly when the famed cherry blossoms will bloom.
(straitstimes.com)
Feb 13
A new outbreak of swine fever has been confirmed on a pig farm in Aichi Prefecture, central Japan. It is the third farm in the prefecture to be hit by the highly contagious disease.
(NHK)
---