A Japanese cargo spacecraft, the Kounotori 7, is on its way to deliver supplies to the International Space Station.
The H2B rocket which carried the Kounotori 7 was launched shortly after 2:52 AM Sunday local time in southern Japan.
The Kounotori 7 separated about 15 minutes later as planned.
It is loaded with about 6.2 tons of cargo including a Japanese-made lithium-ion battery, experimental equipment, and daily supplies for the astronauts. The battery is the main power source of the space station.
The spacecraft is also carrying an 80-centimeter-wide capsule.
Scientists will use the capsule to bring back samples from experiments.
The rocket launch had been originally scheduled to take place on September 11th but it was delayed 4 times due to bad weather and a problem with a safety valve.
The Kounotori 7 is scheduled to dock with the International Space Station Thursday night.
Feb 19
Immigration Bureau's relaxed visa policy has boosted tourism from southeast Asia, but it seems to have come with an unwanted side-effect.
(soranews24.com)
Feb 19
Japanese Prime Minister Shinzo Abe is not saying whether or not he nominated Donald Trump for this year's Nobel Peace Prize, but the question may be moot: the U.S. president has been put forward by others for the prestigious award.
(Japan Today)
Feb 19
The health ministry on Monday approved the world's first clinical test in which artificially derived stem cells will be used to treat patients with spinal cord injuries.
(Japan Times)
Feb 18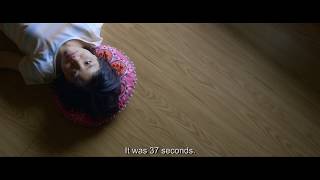 A movie by the Japanese director Hikari picked up two awards at the Berlin International Film Festival on Saturday. "37 Seconds" won the Panorama Audience Award and the CICAE Art Cinema Award.
(NHK)
Feb 18
By changing his lead attorney from a former prosecutor known as "the breaker" to a hotshot trial lawyer nicknamed "the acquitter", Carlos Ghosn plans a defense in his own image -- combative and media-savvy, experts say.
(Japan Today)
Feb 17
Police in Koga, Ibaraki Prefecture, said Saturday they have arrested a 35-year-old woman on suspicion of abusing her six-year-old daughter by hitting her with a futon beater.
(Japan Today)
Feb 16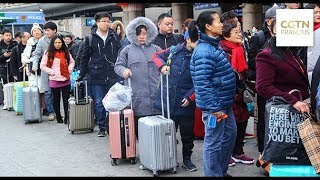 Reservations for travel overseas are surging for this year's 10-day Golden Week period, during which the Imperial succession is set to take place, according to a JTB Corp. official.
(Japan Times)
Feb 15
The Japanese government has mapped out a bill to officially recognize the Ainu ethnic minority as an indigenous people of Japan.
(NHK)
Feb 15
Bullet train ticket machines have stopped working in many parts of Japan.
(NHK)
Feb 13
Around the world, people use chocolate treats to express sweet nothings on Valentine's Day.
(BBC)
---