Almost half of single young men and women in Japan are virgins. Up to 70 per cent of millennials aren't in a relationship but their desire to marry one day remains. In a country where birth rates are crashing, the stats have been blamed on everything from anime to porn and women not pulling their weight.
It's also the home of maid cafes and on a Sunday morning you can find young men hanging out, slouching against walls, waiting for them to open.
Inside, they'll be fawned over and called 'master' by women dressed as cute, frilly (you guessed it) maids.
Among these venues is Nadeshico Sushi, Japan's first sushi restaurant staffed entirely by women.
The name of the restaurant is a reference to the "ideal Japanese female" - a lady of tradition, of feminine grace and domesticity.
The woman who runs it, Yuki Chizui, has a good sense of humour.
"I can't help being a strong woman," the 31-year-old tells The Feed as she slices into raw fish.
The restaurant is a big deal in a country where women's hands are considered too warm to make sushi and their menstrual cycles are said to ruin a woman's sense of smell.
Her ambition to break down barriers for women in the workplace is not popular with potential suitors.
"I can find men, but the problem is I speak out a lot ... That somehow puts them off."
Yuki says that hasn't always been the case in Japan and the change has a lot to do with men facing job insecurity and falling wages.
"To keep their dignity, men want someone weaker than themselves, thin and frail, soft and feminine like the maid cafe girls."
Yuki Sushi Chef
SBS
Yuki is among around 60 per cent of young women aged 18-34 in Japan who are single. For men that figure is 70 per cent.
Many aren't having sex either. In fact, around 44 per cent of unmarried women and 42 per cent of unmarried men admit they are virgins, according to The 2015 National Fertility Survey, which is a kind of sex and relationship census conducted by the government every five years.
The Government has a keen interest in the findings - Japan's ageing population is shrinking.
In 2017, the number of births fell to its lowest since records began more than a century ago, resulting in the largest ever natural population decline of 403,000, a sizeable amount in a country of127 million.
Japan's Liberal Democratic Party MP Kato Kanji earlier this year commented that women should have multiple children, implying single women are a burden on the state.
But the reason so many are flying solo is not a generation turning its back on marriage and family: more than 85 per cent of men and women intend to marry.
Feb 19
Police on Monday arrested a truck driver for allegedly driving off with a man clinging to the side of his vehicle following a road rage incident in Miyagi Prefecture last June.
(Japan Times)
Feb 19
Tokyo Metropolitan Police have arrested a 41-year-old man who while drunk is suspected of gashing more than one dozen luxury automobiles in Ota Ward last month, reports Nippon News Network
(tokyoreporter.com)
Feb 19
Ibaraki Prefectural Police believe a male temporary employee at a research center for industrial machinery manufacturer Kubota Corp. stabbed another employee before slashing himself on Sunday, reports TV Asahi
(tokyoreporter.com)
Feb 18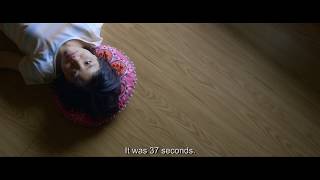 A movie by the Japanese director Hikari picked up two awards at the Berlin International Film Festival on Saturday. "37 Seconds" won the Panorama Audience Award and the CICAE Art Cinema Award.
(NHK)
Feb 18
A 43-year-old employee of the Ministry of Land, Infrastructure, Transport and Tourism has been arrested for allegedly using his smartphone to film up the skirt of a high school girl on a train.
(Japan Today)
Feb 18
NHK is a great source of shogi, kabuki, and intimidation.
(soranews24.com)
Feb 17
Don't go looking for titillation at your local convenience store. As reported last month, Japan's three largest convenience chain operators - 7-Eleven, Family Mart and Lawson - are planning to halt sales of pornographic magazines nationwide by the end of August.
(Japan Times)
Feb 17
When Chie Takaiwa struck up the courage to reveal a family secret to her colleague some years ago, she was met by an unexpected response.
(Japan Times)
Feb 15
Tokyo Metropolitan Police have arrested a 58-year-old woman who while nude portrayed an elderly woman on a pay-to-view site, reports TV Asahi (Feb. 14).
(tokyoreporter.com)
Feb 15
Tokyo Metropolitan Police have apprehended a man who is suspected of slashing another man and a woman at a railway station in Bunkyo ward on Thursday, reports NHK (Feb. 14).
(tokyoreporter.com)
---