A record 103 Japanese universities made it onto this year's Times Higher Education (THE) World University Rankings list, with the nation's two top universities — the University of Tokyo and Kyoto University — moving up in the standings.
According to THE, the country's top institution, the University of Tokyo, also known as Todai, climbed to 42nd place, up four places from its worst-ever ranking last year.
Kyoto University secured its position as the nation's second highest-ranked university, jumping up nine places from last year to 65th — marking its second consecutive year of improvement on the influential ranking that lists over 1,250 of the world's top institutions.
"This is a nation of immense ingenuity and potential, and we could be witnessing a positive turning point here for its universities," Phil Baty, THE's editorial director of global rankings, said in a press release Wednesday. However, he warned that to strengthen its status as a key competitive higher-education power both regionally and globally, Japan "requires a commitment to much greater investment and an intensification of its efforts to internationalize."
The organization's rankings are based on the weighted scores of thirteen indicators in five pillars, including learning environment, research, international outlook, research influence and industry income.
THE attributes the surge in Todai's ranking to improvement in its learning environment (ranked 16th), research (ranked 19th) and industry income performance.
The record high 103 Japanese institutions that made the list surpassed last year's 89, making Japan the second most-represented country after the United States with 172 institutions. The United Kingdom, with 98 universities in the rankings, lost its second place position for the first time.
Dec 17
Japan's Chief Cabinet Secretary Yoshihide Suga has revealed that the government plans to open about 100 support centers for foreign workers across Japan.
(NHK)
Dec 16
The education ministry plans to include ¥1.52 trillion in its budget for fiscal 2019 to cover personnel costs for teachers at public elementary and junior high schools, it has been learned.
(Japan Times)
Dec 15
Japanese education companies are expanding their language offerings overseas, seeing business opportunities in meeting growing demand for Japanese-speaking foreign manpower as the nation opens its doors to workers from overseas.
(Nikkei)
Dec 10
Japan is set to extend the copyright period on works such as novels and paintings to 70 years after the authors' deaths from the current 50 years, effective Dec. 30, when the revised copyright law goes into force.
(Japan Times)
Dec 01
The Japanese government says children born to foreigners in the country on a proposed skilled worker visa could receive resident status, even though the visa would, in principle, bar the workers from bringing family members to Japan.
(NHK)
Nov 30
The artistic commercial secured a Grand Prix win as well as a gold award for the film category.
(soranews24.com)
Nov 29
Ten traditional rituals of Japan featuring people in masks and costumes are expected to be added to the list of UNESCO's Intangible Cultural Heritage.
(NHK)
Nov 26
The hotel industry will be listed as lying within the scope of the type two trainee status under the government's technical intern training program for foreign nationals, officials have said.
(Japan Times)
Nov 24
While the human interaction that's the primary focus of the Japanese Association for Sex Education is right there in the organization's name, its researchers realize that intercourse usually isn't something that occurs without some sort of buildup of attraction and affection.
(soranews24.com)
Nov 23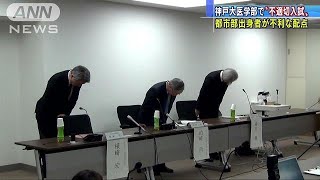 Tokyo Medical University has been stripped of its accreditation, following recent revelations that the university rigged entrance examinations against female and older applicants.
(NHK)
---