Japan's prime minister has reshuffled his Cabinet. Shinzo Abe appointed a dozen first-time ministers, while keeping several central roles unchanged. It follows his re-election as Liberal Democratic Party leader last month, where he won a third and final term despite recent scandals.
Takashi Yamashita is justice minister. He belongs to an intraparty faction led by Abe's sole challenger from the leadership vote.
The new defense minister is Takeshi Iwaya. He held the job of deputy foreign minister over a decade ago.
Upper House lawmaker Satsuki Katayama is enlisted as regional revitalization minister. She's the only woman in the new Cabinet.
Masatoshi Ishida will now serve as internal affairs and communications minister.
Masahiko Shibayama is the new education, culture, sports, science and technology minister.
Takamori Yoshikawa has worked in agriculture policy reform in the party and is taking on that role.
The new environment minister is Yoshiaki Harada.
Hiromichi Watanabe was appointed to oversee reconstruction efforts in areas devastated by the 2011 disasters in northeastern Japan.
Junzo Yamamoto is in charge of police administration.
Mitsuhiro Miyakoshi will now lead efforts to maintain and promote a resilient economy in the aging Japanese society.
Takuya Hirai is in charge of information technology policy.
Yoshitaka Sakurada is in charge of preparations for the 2020 Tokyo Olympics and Paralympics.
Abe's retaining 6 key ministers. They include finance, foreign affairs and economy, as well as the land minister, the only minister from the LDP's junior coalition partner, Komeito. Abe's Chief Cabinet Secretary and his economic revitalization minister will also stay put.
Abe is also bringing back a familiar face to the post of Health, Labor and Welfare minister. Takumi Nemoto served as reconstruction minister from 2012 to 2014.
Jun 19
The Japan Meteorological Agency says a magnitude-6.7 quake struck the northern part of the country late Tuesday night. No fatalities have been reported. Tsunami advisories issued along the Sea of Japan coast have been lifted.
(NHK)
Jun 19
Chief Cabinet Secretary Yoshihide Suga says people in the affected areas should remain on the alert.
(NHK)
Jun 19
The Tokyo District Court on Tuesday sentenced Pierre Taki, an actor and member of Japanese techno-pop duo Denki Groove, to 18 months in prison, suspended for three years, for using cocaine.
(Japan Times)
Jun 19
Almost half of singles in Japan who wish to get married are unable to find a suitable partner, with 61.4 percent of the group stating they are not doing anything to change the situation, a government survey showed Tuesday.
(Japan Today)
Jun 19
A 62-year-old man wanted by police on suspicion of stabbing his former wife in Noboribetsu City, Hokkaido, has been found dead in a forest, police said Monday.
(Japan Today)
Jun 18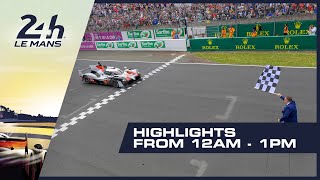 Toyota drivers Kazuki Nakajima, Fernando Alonso and Sebastian Buemi claimed their second consecutive 24 Hours of Le Mans victory Sunday, but only after some bad luck scuttled their sister car's hopes of a win.
(Kyodo)
Jun 18
Police in Kakegawa City, Shizuoka Prefecture, have arrested a 23-year-old woman on suspicion of attempted murder after she abandoned her newborn baby daughter in a business hotel's toilet.
(Japan Today)
Jun 18
Defense Minister Takeshi Iwaya apologized Monday to Akita Gov. Norihisa Satake for errors in the ministry's geographical survey that was used to select the northeastern prefecture as a candidate for hosting a U.S.-developed missile defense system.
(Japan Times)
Jun 18
Japanese e-commerce giant Rakuten and supermarket chain Seiyu are starting a drone delivery service for summer visitors to an island off Yokosuka, near Tokyo.
(NHK)
Jun 17
Osaka Prefectural Police have arrested a man for allegedly stabbing a police officer and stealing his gun in Suita City on Sunday, reports Fuji News Network (June 17).
(tokyoreporter.com)
---