Japan now has the most powerful passport on the planet, a key to visa-free travel to more destinations than Singapore and Germany, according to the 2018 Henley Passport Index.
Japanese citizens recently gained visa-free access to Myanmar, bumping their access to visa-free or visa-on-arrival destinations to 190. Singapore's passport, which once held the index's top spot, has access to 189.
Tied for third: Germany, South Korea and France.
The United States passport fell to the fifth slot with 186 locations, behind Denmark, Finland, Italy, Sweden and Spain. The US and the UK, now also in fifth, were both the most powerful passports in 2015.
The United Arab Emirates jumped the most spots on the list in recent years, rising from a ranking of 62 in 2006 to now 21. An UAE passport allows travel to 161 locations.
ビザなしで渡航できる国や地域の数を比較する世界パスポートランキングで、日本のパスポートが「世界最強」に選ばれました。
Feb 19
Immigration Bureau's relaxed visa policy has boosted tourism from southeast Asia, but it seems to have come with an unwanted side-effect.
(soranews24.com)
Feb 19
Japanese Prime Minister Shinzo Abe is not saying whether or not he nominated Donald Trump for this year's Nobel Peace Prize, but the question may be moot: the U.S. president has been put forward by others for the prestigious award.
(Japan Today)
Feb 19
The health ministry on Monday approved the world's first clinical test in which artificially derived stem cells will be used to treat patients with spinal cord injuries.
(Japan Times)
Feb 18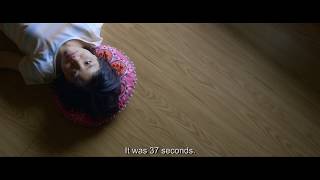 A movie by the Japanese director Hikari picked up two awards at the Berlin International Film Festival on Saturday. "37 Seconds" won the Panorama Audience Award and the CICAE Art Cinema Award.
(NHK)
Feb 18
By changing his lead attorney from a former prosecutor known as "the breaker" to a hotshot trial lawyer nicknamed "the acquitter", Carlos Ghosn plans a defense in his own image -- combative and media-savvy, experts say.
(Japan Today)
Feb 17
Police in Koga, Ibaraki Prefecture, said Saturday they have arrested a 35-year-old woman on suspicion of abusing her six-year-old daughter by hitting her with a futon beater.
(Japan Today)
Feb 16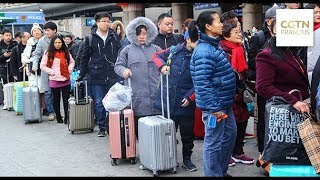 Reservations for travel overseas are surging for this year's 10-day Golden Week period, during which the Imperial succession is set to take place, according to a JTB Corp. official.
(Japan Times)
Feb 15
The Japanese government has mapped out a bill to officially recognize the Ainu ethnic minority as an indigenous people of Japan.
(NHK)
Feb 15
Bullet train ticket machines have stopped working in many parts of Japan.
(NHK)
Feb 13
Around the world, people use chocolate treats to express sweet nothings on Valentine's Day.
(BBC)
---