The government will introduce an electronic system for tourist visa applications in April 2020 in an effort to help achieve its goal of 60 million foreign visitors a year by 2030, government sources said Sunday.
The online system will first be available to Chinese tourists for single-entry visa applications and then to travelers from other countries, the sources said. Tourist visas for Chinese visitors accounted for nearly 60 percent of all the visas issued in 2017, according to the Foreign Ministry.
The government plans to add other types of visas to the new system.
The electronic visa is designed to simplify the application process, reduce the workload at diplomatic missions and tighten immigration control, with visa data to be shared with airlines, ahead of the 2020 Tokyo Olympics.
Prospective visitors will be able to apply for tourist visas online through travel agencies.
Japan had a record 28.7 million foreign visitors in 2017, up 19.3 percent from the previous year, and their spending last year rose 17.8 percent to an all-time high of ¥4.42 trillion ($39 billion).
As the government is looking to boost tourism as a pillar of its growth strategy, it aims to bring the number of visitors to 40 million by 2020 and 60 million by 2030.
As part of its strategy, Japan has eased visa requirements and increased the number of low-cost carriers and other flights to boost inbound tourism.
Jun 03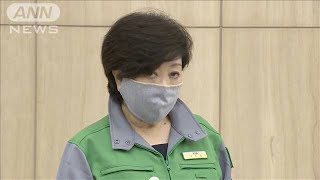 Officials in Tokyo have issued an alert after confirming the highest daily tally of coronavirus infections in weeks.
(NHK)
Jun 03
Japan's Prime Minister Abe Shinzo has effectively given up on plans to change the start of the nation's school year from April to September.
(NHK)
Jun 03
A hearing at a Tokyo court was suspended for hours on Tuesday after defense lawyers refused to wear face masks.
(NHK)
Jun 03
Japan approved Tuesday a PCR coronavirus test using saliva, which is much safer and easier compared with the currently dominant method, which collects mucus from the back part of the nose.
(Japan Times)
Jun 03
Experts in Japan are calling on people to use face masks cautiously in the summer when the risk of heatstroke increases.
(NHK)
Jun 02
Japan is considering easing entry bans on people from four Asia-Pacific countries where coronavirus infections are now apparently under control.
(NHK)
Jun 02
Regulations to protect workers in Japan from abusive bosses and colleagues took effect Monday to criticism that it only provides a road map to desk-bound bullies.
(Nikkei)
Jun 02
Many tourist spots across Japan reopened Monday, a week after the full lifting of a state of emergency, with precautions in place against the novel coronavirus amid growing concern over a second wave of infections.
(Kyodo)
Jun 02
Universal Studios Japan will reopen its doors on June 8 to annual ticket holders who live in Osaka Prefecture after being closed for around three months due to the coronavirus pandemic, the operator said Monday.
(Japan Times)
Jun 01
Japan's government is asking people to continue taking preventative measures against the coronavirus after a renewed surge in cases in the southwestern city of Kitakyushu.
(NHK)
---