A group of women is demanding that Tokyo Medical University refund their entrance exam fees and pay damages for their unfair treatment.
The women, aged from their teens to their 30s, failed the university's entrance exams between 2006 and 2018. The university is believed to have begun selecting applicants based on gender around 2006. One of the lawyers representing the former applicants delivered a document describing their demands to university officials on Monday.
The women are demanding a total of about 68,000 dollars to cover exam fees paid and consolation money. They are also asking the university to disclose their exam results.
This is the first case in which former applicants have launched a class-action grievance against the university since the matter surfaced.
Lawyer Sakura Uchikoshi says a prompt and sincere response by the university would help it restore the public's trust, as this is a serious case of discrimination against women. She says such a response would also help these women regain their self-esteem.
Koichi Kanazawa, a university official with the general affairs department, says the university will decide how to respond after reading the document.
Last week, an independent panel appointed by the university revealed that 55 female applicants were listed as failing the exams last year and this year despite scoring better than passing grades. The university is due to decide on its course of action by early next month.
不正入試問題を巡り、受験料の返還などを求めました。
Jan 12
At least one in eleven people identify as lesbian, gay, bisexual or transgender, according to a survey conducted by advertising giant Dentsu Inc., while more than two-thirds of respondents were familiar with the acronym LGBT.
(Kyodo)
Jan 09
A major Japanese weekly has apologized for using sexually degrading and discriminatory terms against women in part of an article on dating parties amid growing criticism shared in an online petition campaign.
(Kyodo)
Jan 06
A nine-year-old Japanese girl is set to become the youngest professional player of the Asian board game "Go."
(NHK)
Jan 01
The number of Japanese aged 20, the legal age of adulthood, on New Year's Day will be 1.25 million, up 20,000 from a year earlier, according to a government estimate released Monday.
(Japan Times)
Dec 28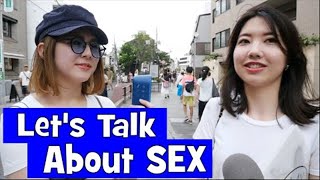 About 40 percent of those aged between 17 and 19 think sex education at school is useless, an online survey by the Nippon Foundation think tank showed Thursday.
(Japan Times)
Dec 27
A total of 210 teachers at public schools in Japan were disciplined over sexual behavior in fiscal 2017, which ended in March, according to an education ministry survey.
(Japan Times)
Dec 22
The estimated amount of babies born in Japan this year has dropped to the lowest number since comparable data became available in 1899, government figures showed Friday.
(Japan Times)
Dec 17
Japan's Chief Cabinet Secretary Yoshihide Suga has revealed that the government plans to open about 100 support centers for foreign workers across Japan.
(NHK)
Dec 16
The education ministry plans to include ¥1.52 trillion in its budget for fiscal 2019 to cover personnel costs for teachers at public elementary and junior high schools, it has been learned.
(Japan Times)
Dec 15
Japanese education companies are expanding their language offerings overseas, seeing business opportunities in meeting growing demand for Japanese-speaking foreign manpower as the nation opens its doors to workers from overseas.
(Nikkei)
---