Japan's Prime Minister Shinzo Abe has pledged greater cooperation with the United States on denuclearizing the Korean Peninsula. Abe met US Vice President Mike Pence in Tokyo on Tuesday.
Abe said, "Today, Vice President Pence and I had an in-depth discussion on North Korea. And we have agreed on the need for complete compliance with the UN Security Council's resolutions to achieve a complete denuclearization of the Korean peninsula."
Pence said, "The pressure campaign will continue, the sanctions will remain in full force, until we achieve the final, fully verified denuclearization of North Korea. The United States, Japan and the world will accept nothing less."
North Korea has been hit with a number of UN sanctions over its nuclear and missile programs.
They target in part exports of coal and oil.
The country has been accused of trying to evade the sanctions through illicit maritime trade -- something Abe addressed. He said, "We have also reaffirmed that Japan and the United States should continue to cooperate to respond to ship-to-ship cargo transfers banned by the UN Security Council resolution."
Pence and Abe also touched on trade.
Earlier this year, Abe and the US President agreed to enter into negotiations on a trade agreement.
The US is looking to lower its trade deficit with the country -- a statement Pence echoed.
He said, "The United States has had a trade imbalance with Japan for too long, and American products and services too often face barriers to compete fairly in Japanese markets. It's for that reason that we welcome steps that have been taken to address these issues over the past two years, beginning with the US-Japan Economic Dialogue.
But the best opportunity of free, fair and reciprocal trade will come in a bilateral trade agreement.
Feb 19
Immigration Bureau's relaxed visa policy has boosted tourism from southeast Asia, but it seems to have come with an unwanted side-effect.
(soranews24.com)
Feb 19
Japanese Prime Minister Shinzo Abe is not saying whether or not he nominated Donald Trump for this year's Nobel Peace Prize, but the question may be moot: the U.S. president has been put forward by others for the prestigious award.
(Japan Today)
Feb 15
The Japanese government has mapped out a bill to officially recognize the Ainu ethnic minority as an indigenous people of Japan.
(NHK)
Feb 09
The government confirmed Friday that it will follow the procedures taken to pick the current era name of Heisei in choosing a name for the new era.
(Japan Times)
Feb 08
Japan's Prime Minister Shinzo Abe says he's determined to settle the country's territorial issue with Russia and conclude a peace treaty.
(NHK)
Feb 06
Japan's Finance Minister Taro Aso has reluctantly apologised for saying childless people are to blame for the country's rising social security costs and its aging and declining population.
(smh.com.au)
Feb 06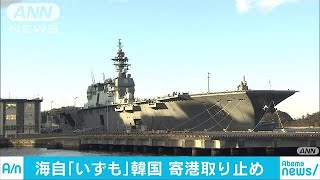 Japan's Defense Ministry has canceled a port call of a Self-Defense Forces vessel in Busan, South Korea, amid soured relations.
(NHK)
Feb 06
Japan's Foreign Ministry has ordered freelance journalist Kosuke Tsuneoka to hand over his passport as he attempted to travel to Yemen.
(NHK)
Jan 30
A mayor in the western Japanese prefecture of Hyogo is in hot water for calling a senior city official "stupid" and suggesting the official "burn down" a local building that stood in the way of the construction of a new road.
(Kyodo)
Jan 29
Breaking with precedent, Prime Minister Shinzo Abe on Monday removed from his annual policy speech a paragraph outlining his vision for Japan's ties with South Korea, in a possible reflection of the neighbors' increasingly tumultuous relationship.
(Japan Times)
---