On 14 October, the Minister in charge of the 2020 Tokyo Olympic and Paralympic Games, Yoshitaka Sakurada was questioned by opposition party members in the Japanese Diet. In one particular exchange with Constitutional Democratic Party member Masato Imai he made a surprising revelation.
"From the time I was 25 I ran my own businesses, so I always had secretaries and employees, and so I never touched a computer personally," Sakurada admitted.
The 68-year-old minister's remarks came at about the same time that Microsoft Japan warned of a heightened risk of cyberattacks to Olympic host countries. In the same year as the Games, Microsoft will be ending its support of Windows 7, creating a sort of perfect storm and potentially leaving many organizations with vulnerable systems during an exceptionally dangerous time.
国会では、サイバーセキュリティ担当大臣も務める桜田五輪担当大臣は、無所属の今井議員の「パソコンは使うのか」との質問に対し「自分でパソコンを打つことはない」と答えた。
May 26
Temperatures rose across Japan on Saturday to highs usually not seen until the height of summer, causing hundreds of people to be taken to hospitals and prompting the weather agency to issue heatstroke warnings.
(Japan Today)
May 26
Japan's top trade negotiator with the United States has said both sides continue to differ on negotiations for a trade deal, adding that they need to work further to narrow the gap.
(NHK)
May 26
US President Donald Trump is scheduled to spend a full day with Prime Minister Shinzo Abe on Sunday, ahead of their summit on Monday.
(NHK)
May 26
In sumo, rank-and-file wrestler Asanoyama has clinched his first tournament title.
(NHK)
May 25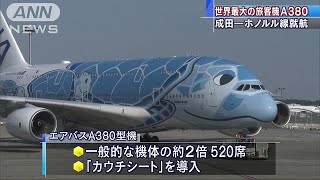 All Nippon Airways debuted flights of a double-decker Airbus A380 from Narita Airport north of Tokyo, bound for Hawaii on Friday.
(NHK)
May 24
The government will no longer use the term "lifelong singles" as a label for people who have not married by age 50, deeming the term inaccurate as Japanese are increasingly tying the knot later in life, officials said Thursday.
(Japan Today)
May 24
Many parts of Japan saw the mercury top 30 degrees Celsius on Thursday. Weather officials are warning of unseasonal high temperatures over the weekend.
(NHK)
May 24
Police in Japan are stepping up security for an upcoming visit by US President Donald Trump.
(NHK)
May 24
Japan's new supercomputer Fugaku is set to begin operations around 2021 with the country aiming to regain the title of building the world's fastest computer, replacing its current supercomputer K, government-backed research institute Riken said Thursday.
(Japan Times)
May 23
Kyoto Prefectural Police have arrested a 23-year-old male Australian national who is suspected of scrawling graffiti in dozens of locations in Kyoto City, reports Fuji News Network (May 22).
(tokyoreporter.com)
---