On 14 October, the Minister in charge of the 2020 Tokyo Olympic and Paralympic Games, Yoshitaka Sakurada was questioned by opposition party members in the Japanese Diet. In one particular exchange with Constitutional Democratic Party member Masato Imai he made a surprising revelation.
"From the time I was 25 I ran my own businesses, so I always had secretaries and employees, and so I never touched a computer personally," Sakurada admitted.
The 68-year-old minister's remarks came at about the same time that Microsoft Japan warned of a heightened risk of cyberattacks to Olympic host countries. In the same year as the Games, Microsoft will be ending its support of Windows 7, creating a sort of perfect storm and potentially leaving many organizations with vulnerable systems during an exceptionally dangerous time.
国会では、サイバーセキュリティ担当大臣も務める桜田五輪担当大臣は、無所属の今井議員の「パソコンは使うのか」との質問に対し「自分でパソコンを打つことはない」と答えた。
Feb 16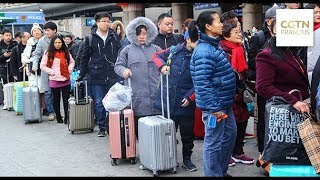 Reservations for travel overseas are surging for this year's 10-day Golden Week period, during which the Imperial succession is set to take place, according to a JTB Corp. official.
(Japan Times)
Feb 15
The Japanese government has mapped out a bill to officially recognize the Ainu ethnic minority as an indigenous people of Japan.
(NHK)
Feb 15
Bullet train ticket machines have stopped working in many parts of Japan.
(NHK)
Feb 13
Around the world, people use chocolate treats to express sweet nothings on Valentine's Day.
(BBC)
Feb 13
As spring approaches in Japan, the country's weather forecasters face one of their biggest missions of the year: predicting exactly when the famed cherry blossoms will bloom.
(straitstimes.com)
Feb 13
A new outbreak of swine fever has been confirmed on a pig farm in Aichi Prefecture, central Japan. It is the third farm in the prefecture to be hit by the highly contagious disease.
(NHK)
Feb 12
Convenience store operator Family Mart Co. on Monday announced the dismissal of a male employee after the emergence of a video showing him licking items, the latest of several similar incidents involving a food-related company in the last week, reports TV Asahi (Feb. 12).
(tokyoreporter.com)
Feb 12
A man in custody in connection with the death of a female university student whose body was found buried in a field in Kamisu City last month has also been accused in her murder, police said over the weekend, reports the Asahi Shimbun
(tokyoreporter.com)
Feb 10
The number of influenza patients per medical institution in Japan in the week through Feb. 3 dropped from the previous week in all of the nation's 47 prefectures, the health ministry announced.
(Japan Times)
Feb 09
People in Sapporo shivered through frigid conditions on Friday as the city recorded a daytime high of minus 10.1 degrees Celsius, making it the first time in 40 years that the mercury has failed to reach minus 10.
(NHK)
---