The body of an 18-year-old girl was found at the edge of a river in Mito, Ibaraki Prefecture, on Friday night. Police said the girl's father was found collapsed on the ground nearby, with a stab wound to his neck in what they believe was an attempted suicide.
According to police, the girl's body was found by a passerby at around 9 p.m. on the bank of the Naka River, Fuji TV reported. Police said the girl was lying on her back and was confirmed dead at the scene. There were no external signs of injury on her body and police said an autopsy will be conducted to determine the cause of death.
The girl's 48-year-old father was found several meters away. Police said he had apparently stabbed himself in the neck. He was taken to hospital where doctors on Saturday said his condition was serious but stable.
Police said they will wait until the man recovers before questioning him about the circumstances of his daughter's death. His car was also found near the scene.
2人に一体、何があったのでしょうか。水戸市の河川敷で女子高校生の変死体を発見。その近くでは父親が血まみれで倒れていて病院に運ばれました。
Feb 15
Tokyo Metropolitan Police have apprehended a man who is suspected of slashing another man and a woman at a railway station in Bunkyo ward on Thursday, reports NHK (Feb. 14).
(tokyoreporter.com)
Feb 09
The government confirmed Friday that it will follow the procedures taken to pick the current era name of Heisei in choosing a name for the new era.
(Japan Times)
Feb 09
A developmental carriage from the next-generation bullet train has been shown to the media in western Japan.
(NHK)
Feb 09
A 20-year-old former policeman was sentenced Friday to 22 years in prison for shooting his boss to death at a police box in Hikone, Shiga Prefecture, last April.
(Japan Times)
Feb 08
A 16-year-old female high student has been arrested for extorting a man she met while engaging in papakatsu — the practice of a sugar daddy paying young girls in exchange for having dinner and dates.
(Japan Today)
Feb 08
Rental unit provider Leopalace21 said Thursday that possible construction code violations were found in an additional 1,324 of its apartment buildings, a discovery that will require the relocation of roughly 14,000 tenants.
(Nikkei)
Feb 07
The operator of one of Japan's largest sushi restaurant chains said Wednesday that video footage recently uploaded to the internet showed one of its part-time kitchen workers throwing sliced fish into a trash can and returning it to a cutting board at an outlet in Osaka Prefecture.
(Kyodo)
Feb 06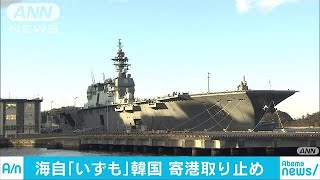 Japan's Defense Ministry has canceled a port call of a Self-Defense Forces vessel in Busan, South Korea, amid soured relations.
(NHK)
Feb 06
The mother of a 10-year-old girl who died last month at their home in Chiba Prefecture has told police that she sometimes gave the girl no food, at her husband's insistence, in the days before her daughter's death, investigative sources said Tuesday.
(Japan Times)
Feb 06
Japan's Foreign Ministry has ordered freelance journalist Kosuke Tsuneoka to hand over his passport as he attempted to travel to Yemen.
(NHK)
---