The Japanese government said Tuesday it will offer free rubella vaccinations for three years to men who were unvaccinated in their childhood amid an outbreak of the disease that threatens to dampen demand for travel to Japan.
Rubella can have serious health impacts on unborn babies and vaccinations and antibody tests will be offered free, in principle, through March 2022 for men aged between 39 and 56 who were not vaccinated under regular public programs.
The number of rubella patients in Japan has reached 2,454 this year, topping the figure for 2012 when the previous outbreak began, and the spread is believed to be mainly caused by unvaccinated men in the targeted age group.
Health minister Takumi Nemoto said, "We have compiled the additional measure for the safety of the people. We will help municipalities organize (antibody tests and vaccinations)."
The move comes amid fears that the rubella infection may bring about international repercussions such as through a potential fall in the number of foreign visitors to Japan.
In late October, the U.S. Centers for Disease Control and Prevention raised its alert level for the rubella outbreak in Japan to Level 2, the second highest of 3 levels, warning that pregnant women should not travel to the country unless protected against the disease through vaccination or previous infection.
Tests and vaccinations will be administered at medical institutions in residential areas from early next year.
Jun 17
Mitsubishi Electric and Yaskawa Electric are among 100 major Japanese manufacturers set to share production data with each other to improve efficiency, using blockchain technology to ensure their information remains secure, Nikkei has learned.
(Nikkei)
Jun 13
The Diet on Wednesday passed a bill requiring dog and cat breeders to microchip animals, and owners to voluntarily do the same to their pets, in a bid to reduce the number of strays.
(Japan Times)
Jun 12
Japan's westernmost point has moved further west by about 110 meters, after it was decided to include an ocean rock on official maps.
(NHK)
Jun 12
The Tokyo Metropolitan Government is set to launch a subsidy to help prevent accidents involving elderly drivers.
(NHK)
Jun 09
A fleet of vessels will depart from Kushiro, Hokkaido, on July 1 as Japan resumes commercial whaling following a three-decade hiatus after the government announced its withdrawal from the International Whaling Commission in December, a local fishery source said Friday.
(Japan Times)
Jun 05
Japan plans to make it mandatory to charge for plastic shopping bags at supermarkets, convenience stores, drugstores and department stores as the country combats marine pollution by plastic waste.
(Japan Today)
Jun 04
Japan's government will allow NTT Docomo and its three major mobile rivals to set up 5G base stations on traffic signals, hoping to reduce the cost and time it takes to roll out the ultrafast networks by taking advantage of the nation's high density of traffic lights.
(Nikkei)
Jun 02
Police in Japan are spending more time than ever before on marijuana-related crimes. But elsewhere in the world, governments are legalizing the drug... and the buzz is building.
(NHK)
Jun 01
Japan is moving to introduce legislation that would oblige pet shops, breeders and other sellers of cats and dogs to implant the animals with electronic chips. The system will be used to track down the owners of stray pets.
(NHK)
May 26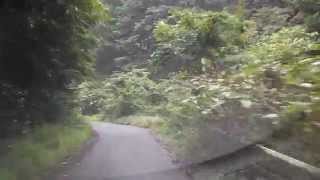 It was around 3 p.m. on a chilly day in December. The sky was overcast and the scent of rain hung in the air when Rina Kambayashi happened upon a creature she had never seen before.
(Japan Times)
---