If you've watched any of the films from Japanese animation studio Studio Ghibli, you'll know just how integral the world of nature is to many of their plots and characters.
From the forest creatures in "My Neighbour Totoro" and "Princess Mononoke" to the floating world of "Laputa: Castle in the Sky," Ghibli characters are often striving for peace between modern-day technology and Mother Nature, so if there's one place you'd expect to see these animated characters in person, it'd be on a man-made structure in a woodland in Japan.
Twitter user @hana_inko was lucky enough to experience such an encounter, and it happened whilst driving along a road on a mountain pass in Saitama Prefecture. After driving past some familiar characters, @hana_inko did a double-take and stopped the car to snap some photos of what had appeared.
Along the roadside was a large image of the robot from "Laputa: Castle in the Sky," complete with a flower and butterfly by his foot. Not far away, some characters from "Spirited Away" could be seen, with Radish Spirit Oshira-sama joined by fellow bathhouse lovers, the masked Kasuga-Sama, and No Face beside them.
Jun 19
The Japan Meteorological Agency says a magnitude-6.7 quake struck the northern part of the country late Tuesday night. No fatalities have been reported. Tsunami advisories issued along the Sea of Japan coast have been lifted.
(NHK)
Jun 19
Chief Cabinet Secretary Yoshihide Suga says people in the affected areas should remain on the alert.
(NHK)
Jun 19
The Tokyo District Court on Tuesday sentenced Pierre Taki, an actor and member of Japanese techno-pop duo Denki Groove, to 18 months in prison, suspended for three years, for using cocaine.
(Japan Times)
Jun 19
Almost half of singles in Japan who wish to get married are unable to find a suitable partner, with 61.4 percent of the group stating they are not doing anything to change the situation, a government survey showed Tuesday.
(Japan Today)
Jun 19
A 62-year-old man wanted by police on suspicion of stabbing his former wife in Noboribetsu City, Hokkaido, has been found dead in a forest, police said Monday.
(Japan Today)
Jun 19
The Financial Services Agency estimates couples will require up to 30 million yen in retirement savings, far higher than the amount suggested by a panel in a controversial report that questioned the credibility of the public pension system, a document showed Tuesday.
(Kyodo)
Jun 19
Shoplifting has long been an issue in Japan with retail staff going to great lengths to combat it, such as being dragged by cars or covering the entire ceiling with security cameras.
(soranews24.com)
Jun 18
A major renovation project has begun at Itsukushima Shrine, a UNESCO World Heritage Site, in Hiroshima Prefecture, western Japan.
(NHK)
Jun 18
Tokyo Metropolitan Police have arrested a 43-year-old man for allegedly setting fire to a sex business in Shibuya Ward earlier this year, reports TBS News (June 17)
(tokyoreporter.com)
Jun 18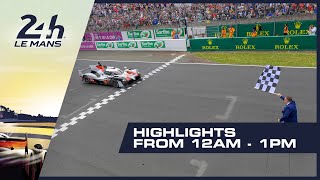 Toyota drivers Kazuki Nakajima, Fernando Alonso and Sebastian Buemi claimed their second consecutive 24 Hours of Le Mans victory Sunday, but only after some bad luck scuttled their sister car's hopes of a win.
(Kyodo)
---