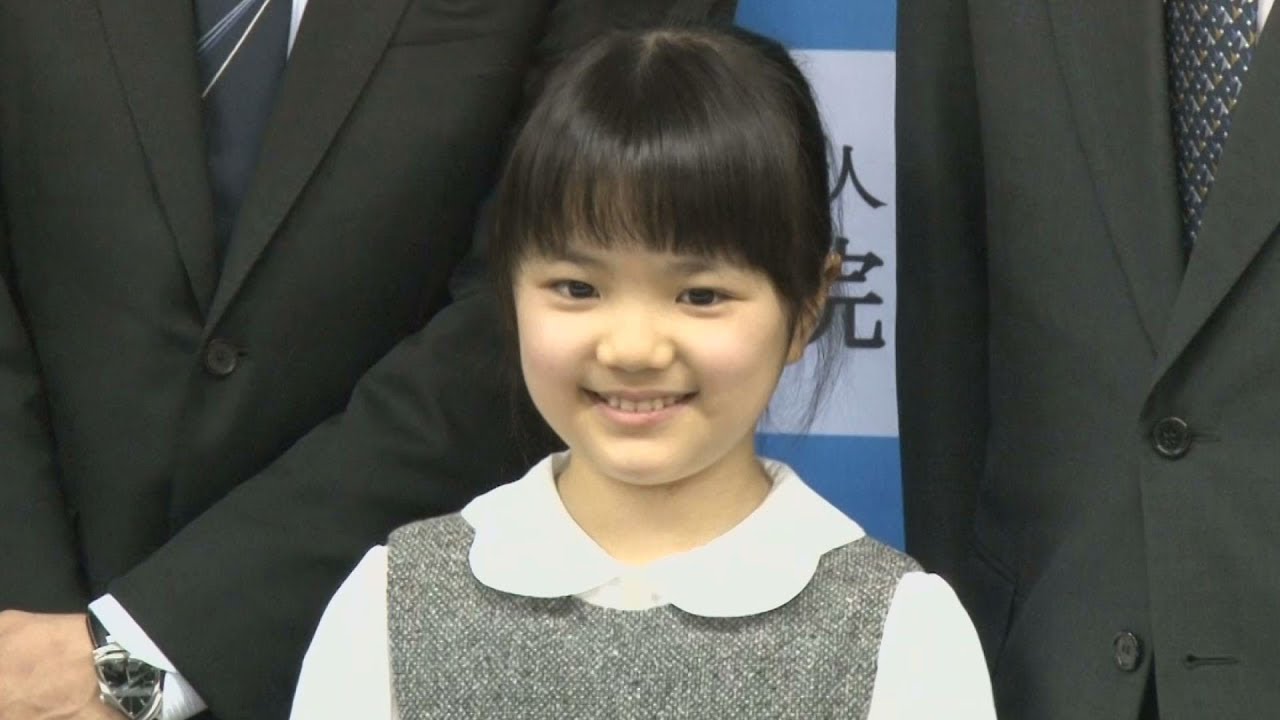 A nine-year-old Japanese girl is set to become the youngest professional player of the Asian board game "Go."
The Japan Go Association, or Nihon Ki-in, officially decided at a board meeting on Saturday to induct Sumire Nakamura from the city of Osaka as a professional under a special quota for gifted young amateurs.
The quota was created to nurture players who can rival champions in China and South Korea, where the game is also popular.
Nakamura will be 10 when she turns professional in April. That will make her the youngest-ever professional player, setting a new record for the first time in nine years.
Nakamura began playing Go at the age of three. Since age seven, she has been tutored by professionals in South Korea.
She earned her recommendation for induction into the association based on her record at amateur competitions.
Jun 14
A Japanese exchange student in the US state of Washington has sparked an online debate about a high school's use of a mushroom cloud logo.
(NHK)
Jun 14
Japan leads the world in paid leave set aside for fathers, but few take advantage of it, according to a new report by the U.N. Children's Fund based on legal entitlements from 2016.
(Japan Today)
Jun 14
One of the toughest problems retirees face is making sure their money lasts as long as they do.
(Japan Times)
Jun 13
MELBOURNE, June 11, 2019 -- Prolaunch is excited to announce the release of proHelp, a Canvas productivity tool that enables teachers and students to find help quickly, with a free trial available from Jun 1, 2019.
(Prolaunch)
Jun 13
The government on Tuesday made a decision on a regulatory reform measure to allow foreign students to start their own companies.
(Japan Times)
Jun 13
A Tokyo government website tasked with tackling child abuse unintentionally appeared to do the exact opposite when a caption under an image of a mascot skipped a vital word, government officials said Wednesday.
(Japan Today)
Jun 12
A team of linguists will conduct Japan's first literacy rate survey in more than 70 years.
(NHK)
Jun 12
The Japanese government is taking action against a university for losing track of more than a thousand foreign students.
(NHK)
Jun 11
Following recent stabbing incidents involving middle-aged hikikomori, or social recluses, and their parents, the number of inquiries received by support groups and similar organizations that support such individuals has surged.
(Japan Times)
Jun 08
Government statistics show that Japan's population is shrinking at a faster pace as births hit a new record low.
(NHK)
---