Japan's Maritime Self-Defense Force says the patrol plane in question is a P3C from Kanoya Air Base in Kagoshima Prefecture.
It says the aircraft flew at an altitude of more than 150 meters and carried out surveillance in a proper manner.
The Defense Ministry says the area near Ieodo in the East China Sea is within Japan's Air Defense Identification Zone, so MSDF planes regularly patrol there.
The ministry also says when patrol planes must fly near foreign naval vessels, they must stay more than 500 meters away and maintain an altitude of 150 meters or more.
Jan 24
A Japanese person with severe pneumonia has been hospitalized in Wuhan, a senior official of the Japanese Embassy in Beijing said Thursday.
(Kyodo)
Jan 24
Prime Minister Shinzo Abe told parliament on Thursday the government will ask airlines to make announcements on flights from China urging passengers to notify cabin crew if they feel ill, as a new coronavirus continues to spread.
(Kyodo)
Jan 24
A 73-year-old man arrested on suspicion of animal cruelty kept 73 dogs at his home in Utsunomiya City, Tochigi Prefecture, police said.
(Japan Today)
Jan 24
A 61-year-old postman failed to deliver thousands of postal items that he kept at his home instead, police said Thursday.
(Kyodo)
Jan 24
Japan's Finance Ministry says the country's annual trade balance fell into the red in 2019 for the second-straight year, mainly due to the effects of the US-China trade war.
(NHK)
Jan 23
Tokyo Metropolitan Police have arrested a 49-year-old man who is suspected of drugging and raping dozens of women over the past three years, reports NHK (Jan. 22).
(tokyoreporter.com)
Jan 23
A woman and three children were found stabbed to death in a car in a park in Iwaki, Fukushima Prefecture, on Wednesday morning.
(Japan Today)
Jan 23
The last train schedules in and around the Japanese capital will be extended by up to two hours during the Tokyo 2020 Olympic Games.
(NHK)
Jan 23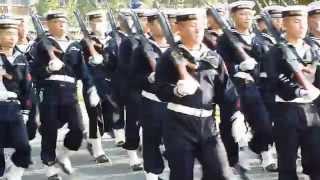 The first female student was admitted to Japan's national naval submarine academy Wednesday after the end of a ban on women on the country's submarines.
(Japan Times)
Jan 23
A group of merchants on Rakuten Inc's online shopping mall on Wednesday submitted a petition with some 4,000 signatures to the Japan Fair Trade Commission, asking it to investigate the e-commerce giant's planned "free shipping" policy.
(Japan Today)
---