The government has announced standards it hopes to set for casino resorts — to be built by the mid-2020s — requiring them to have hotels and conference rooms that would be among the biggest in the country.
The requirements, including hotels with more than 100,000 square meters for guest rooms, would necessitate huge investments from local governments and facility operators, and were revealed by the government Friday. Japan is attempting to compete with regional rivals including Macau, Singapore and South Korea with the planned casinos.
Using an average-sized Japanese guest room of 50 square meters, such a hotel would necessitate 2,000 rooms, far exceeding the number of rooms at many of the largest hotels in the country.
Other requirements include: an exhibition hall with at least 120,000 square meters or a conference room that can hold more than 6,000 people, or a hybrid design that would have both a 60,000-square-meter convention room and a conference room that holds 3,000 people.
The largest exhibition floor space in Japan is at Tokyo Big Sight, with 95,000 square meters, and the largest conference halls, which are in Tokyo and Yokohama, hold around 5,000 people.
Floor space for casinos is set at below 3 percent of the total resort space. Advertising for casinos outside the integrated resort will be limited to airports with international flights and terminals at ports.
Aug 21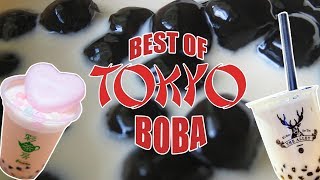 Japan's current bubble tea craze has sent tapioca imports soaring to meet the demand for the drink made with cold milk and tapioca balls.
(Asahi)
Aug 21
Japan has approved shipments of a high-tech material to South Korea for the second time since imposing export curbs last month, two sources told Reuters news agency, ahead of talks between government officials this week to resolve a bitter dispute stemming from their wartime past.
(aljazeera.com)
Aug 21
Up to 3.41 million people, accounting for about 5 percent of Japan's total labor force, are estimated to be working as freelancers, according to a recent survey conducted by the government.
(Japan Times)
Aug 18
Japan will tighten control over foreign investments in domestic companies involved in semiconductors and other high-tech industries by focusing on the purchase of shares that carry voting rights, Nikkei learned Saturday.
(Nikkei)
Aug 10
LCD maker Japan Display has escaped immediate bankruptcy by lining up 80 billion yen ($758 million) in aid from Chinese investors, but the company remains dogged by uncertainty over the long-delayed rescue.
(Nikkei)
Aug 10
Japan's economy grew at a faster-than-expected clip in the second quarter, official data showed on Friday, helped by celebrations to usher in a new imperial era.
(Japan Today)
Aug 10
Earnings season in Japan is highlighting a recent plunge in inbound spending and its impact on drugstore chains, cosmetics makers and department stores previously favored by big-spending Chinese tourists.
(Nikkei)
Aug 09
To much of the world Japan is the home of video games.
(newsonjapan.com)
Aug 08
Japan Post Bank appears set to place a limit on over-the-counter international cash transfers to better address money laundering.
(NHK)
Aug 07
A government panel decided Tuesday to end Saturday delivery for standard mail to deal with a labor shortage at Japan Post Co and a drop in demand due to increased use of the internet.
(Japan Today)
---