Immigration Bureau's relaxed visa policy has boosted tourism from southeast Asia, but it seems to have come with an unwanted side-effect.
Japan has been welcoming record numbers of foreign visitors in the past few years, and not all of them arrive via Narita, Haneda, or one of the other major airports. As an island nation, boat travel is a viable option in getting to Japan, and thanks to easing of government regulations there's been a huge increase in the number of travelers taking cruise ships to Japan.
In 2014, roughly 410,000 foreign travelers arrived in Japan via cruise ship, but in 2018 that number grew to 2.44 million. The sextupling is largely credited to an amendment to Japan's Immigration Control Act which went into effect on January 1, 2015, called the Ship Tourism Landing Permit System.
Under the system, foreign visitors who arrive on ships approved by Japan's Immigration Bureau, have booked passage home on the same vessel, and provide their fingerprints (via electronic scan upon arrival in Japan) can have their visa requirement waived, and also don't need to be photographed when going through immigration. While this might not be a major change for visitors from countries such as the U.S., Canada, the U.K., Australia, and Korea (citizens of which are allowed to stay in Japan for at least 90 days without a prior visa), the Ship Tourism Landing Permit System has made travel to Japan from China and a number of southeast Asian countries much easier, and the relaxed policy has led to a rapid increase in the number of cruise trips traveling from China to Japan's southwestern island of Kyushu (the closest to China out of Japan's four main islands).
May 26
Temperatures rose across Japan on Saturday to highs usually not seen until the height of summer, causing hundreds of people to be taken to hospitals and prompting the weather agency to issue heatstroke warnings.
(Japan Today)
May 26
Japan's top trade negotiator with the United States has said both sides continue to differ on negotiations for a trade deal, adding that they need to work further to narrow the gap.
(NHK)
May 26
US President Donald Trump is scheduled to spend a full day with Prime Minister Shinzo Abe on Sunday, ahead of their summit on Monday.
(NHK)
May 26
In sumo, rank-and-file wrestler Asanoyama has clinched his first tournament title.
(NHK)
May 25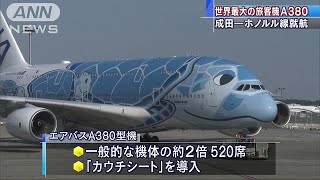 All Nippon Airways debuted flights of a double-decker Airbus A380 from Narita Airport north of Tokyo, bound for Hawaii on Friday.
(NHK)
May 24
The government will no longer use the term "lifelong singles" as a label for people who have not married by age 50, deeming the term inaccurate as Japanese are increasingly tying the knot later in life, officials said Thursday.
(Japan Today)
May 24
Many parts of Japan saw the mercury top 30 degrees Celsius on Thursday. Weather officials are warning of unseasonal high temperatures over the weekend.
(NHK)
May 24
Police in Japan are stepping up security for an upcoming visit by US President Donald Trump.
(NHK)
May 24
Japan's new supercomputer Fugaku is set to begin operations around 2021 with the country aiming to regain the title of building the world's fastest computer, replacing its current supercomputer K, government-backed research institute Riken said Thursday.
(Japan Times)
May 23
Kyoto Prefectural Police have arrested a 23-year-old male Australian national who is suspected of scrawling graffiti in dozens of locations in Kyoto City, reports Fuji News Network (May 22).
(tokyoreporter.com)
---