Japan recorded its biggest trade deficit in almost five years in January, extending its run of red ink to a fourth month as exports to China tumbled.
Figures released by Japan's Finance Ministry on Wednesday show the deficit for the month was 1.4 trillion yen, about 12.7 billion dollars.
Exports to all markets were down 8.4 percent from a year earlier in yen terms, largely due to a decline in sales of ships and semiconductor-making machines.
Imports declined by 0.6 percent, the result of lower crude oil prices.
Exports to China fell by 17.4 percent. Ministry officials say that could be due to China's slowing economy. They say the Lunar New Year holidays may also have dented demand.
On the other hand, Japan's surplus with the US grew for the first time in seven months, climbing 5.1 percent from a year earlier. US-bound auto exports rose by 13 percent.
輸出が減少した影響で、4年10カ月ぶりの大幅な赤字となりました。 財務省が発表した今年1月の貿易収支は輸入額が6兆9895億円とおおむね横ばいで推移する一方で、輸出額は2年ぶりの低さとなる5兆5742億円に減少し、差し引きで1兆4152億円の赤字になりました。
May 27
Scorching heat hit Japan on Sunday. The temperature shot up to over 39 degrees Celsius in the northernmost prefecture of Hokkaido. That's a national record high for May.
(NHK)
May 27
Three people remained missing as of Sunday evening after two Japanese cargo ships collided during the early morning hours off the coast of Chiba Prefecture, the Japan Coast Guard said.
(Japan Times)
May 26
Temperatures rose across Japan on Saturday to highs usually not seen until the height of summer, causing hundreds of people to be taken to hospitals and prompting the weather agency to issue heatstroke warnings.
(Japan Today)
May 26
Japan's top trade negotiator with the United States has said both sides continue to differ on negotiations for a trade deal, adding that they need to work further to narrow the gap.
(NHK)
May 25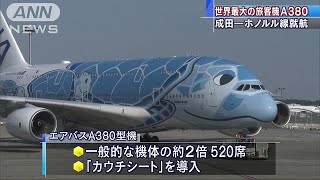 All Nippon Airways debuted flights of a double-decker Airbus A380 from Narita Airport north of Tokyo, bound for Hawaii on Friday.
(NHK)
May 24
Many parts of Japan saw the mercury top 30 degrees Celsius on Thursday. Weather officials are warning of unseasonal high temperatures over the weekend.
(NHK)
May 23
Kyoto Prefectural Police have arrested a 23-year-old male Australian national who is suspected of scrawling graffiti in dozens of locations in Kyoto City, reports Fuji News Network (May 22).
(tokyoreporter.com)
May 23
The International Olympic Committee says boxing is set to maintain its place in the 2020 Tokyo Games, but that the sport's international association should be excluded from organizing the events due to a number of problems.
(NHK)
May 23
Junnosuke Taguchi, a former member of Japanese boy band KAT-TUN, was arrested Wednesday on suspicion of possessing marijuana, the Narcotics Control Department said.
(Japan Times)
May 22
Tokyo DisneySea has begun its largest expansion project ever.
(NHK)
---