All Nippon Airways said Friday it was forced to delay a domestic flight earlier this week after a co-pilot failed an alcohol breath test despite new rules.
The case came after Japan introduced fresh regulations to clamp down on alcohol consumption by pilots, after several incidents involving flight crew drinking hit the headlines.
On Tuesday, the ANA co-pilot was scheduled to fly a Boeing 777 with 322 passengers on board from Kobe in western Japan to Haneda airport in Tokyo.
But he failed a breath test, and said he had consumed a can of beer and half a can of a spirit-based drink in his hotel room about six hours before the flight.
The flight was delayed by more than an hour while a replacement pilot was found.
The airline said in a statement it would deal with the case "rigorously". It has banned pilots and co-pilots from drinking alcohol up to 24 hours before a flight.
Late last year, a Japan Airlines co-pilot arrested in Britain was jailed for 10 months after being found shortly before a flight with a blood alcohol level almost 10 times the legal limit.
パイロットの飲酒問題が相次ぐなか、19日に全日空の副操縦士からアルコールが検出され、運航に遅れが出ていたことが分かりました。 全日空によりますと、19日に神戸発羽田行きの便に乗務予定だった30代の男性副操縦士からアルコールが検出されました。
May 26
Temperatures rose across Japan on Saturday to highs usually not seen until the height of summer, causing hundreds of people to be taken to hospitals and prompting the weather agency to issue heatstroke warnings.
(Japan Today)
May 26
As a foreigner, you will notice that there are pachinko parlors everywhere in Japan. The neon signs of these pachinko parlors will meet your gaze everywhere in the country. Even the television channels will be full of advertisements for new parlors and machines.
(newsonjapan.com)
May 26
Japan's top trade negotiator with the United States has said both sides continue to differ on negotiations for a trade deal, adding that they need to work further to narrow the gap.
(NHK)
May 26
US President Donald Trump is scheduled to spend a full day with Prime Minister Shinzo Abe on Sunday, ahead of their summit on Monday.
(NHK)
May 26
In sumo, rank-and-file wrestler Asanoyama has clinched his first tournament title.
(NHK)
May 26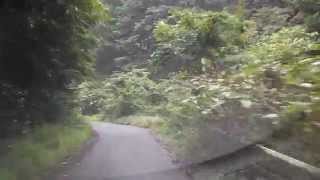 It was around 3 p.m. on a chilly day in December. The sky was overcast and the scent of rain hung in the air when Rina Kambayashi happened upon a creature she had never seen before.
(Japan Times)
May 25
U.S. President Donald Trump is set to start a four-day state visit to Japan on Saturday, a historic event that will make him the first foreign leader to meet with new Emperor Naruhito.
(Kyodo)
May 25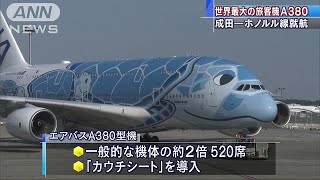 All Nippon Airways debuted flights of a double-decker Airbus A380 from Narita Airport north of Tokyo, bound for Hawaii on Friday.
(NHK)
May 25
A woman was killed and 16 other people injured Friday after a bus carrying Chinese tourists collided with multiple vehicles on an expressway in Shiga Prefecture, western Japan, local police said.
(Japan Today)
May 25
A male Canadian national employed at a day care facility in Kitakyushu City who was caught abusing a child on video has had his contract canceled by the facility, reports Fuji News Network (May 21).
(tokyoreporter.com)
---