In Tokyo, the party can keep going all night, with bars, pubs, and clubs that stay open until the morning light. However, if you've got something else you'd like to do before sunrise, like, say, go home and get some sleep, you'll want to keep the time of your last train in mind while you're out partying.
Sure, you could always grab a taxi, but cabs are already expensive in Japan, and they increase their rates for late-night rides (a 20-some-odd-minute taxi ride in nocturnal Tokyo can easily run you 5,000 yen, so the train really is your, and your wallet's, friend. Unfortunately, the most important train line in Tokyo is about to move the time of its last train up by roughly 30 minutes.
The JR Yamanote Line runs in a loop around downtown Tokyo, passing through nightlife hotspots like Shibuya and Shinjuku, plus Harajuku and Ikebukuro. But for passengers wanting to make their way from those stations to Shinagawa, one of Tokyo's most convenient transfer hubs, at the southeast tip of downtown, the timetable for the last train is going to be changing due to large-scale construction taking place near Shinagawa, which is precluding the use of storage depot tracks for cars going out of service for the night.
For example, previously the last train from Shibuya to Shinagawa left Shibuya Station at 1:07 a.m., but under the new timetable, you'll need to be on the 0:40 a.m. train, 27 minutes earlier, if you want to make it to Shinagawa.
May 27
Scorching heat hit Japan on Sunday. The temperature shot up to over 39 degrees Celsius in the northernmost prefecture of Hokkaido. That's a national record high for May.
(NHK)
May 26
Temperatures rose across Japan on Saturday to highs usually not seen until the height of summer, causing hundreds of people to be taken to hospitals and prompting the weather agency to issue heatstroke warnings.
(Japan Today)
May 25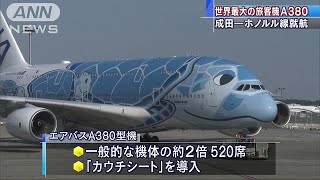 All Nippon Airways debuted flights of a double-decker Airbus A380 from Narita Airport north of Tokyo, bound for Hawaii on Friday.
(NHK)
May 24
Many parts of Japan saw the mercury top 30 degrees Celsius on Thursday. Weather officials are warning of unseasonal high temperatures over the weekend.
(NHK)
May 22
Tokyo DisneySea has begun its largest expansion project ever.
(NHK)
May 21
The Cultural Affairs Agency on Monday announced 16 additions to its Japan Heritage list of tangible and intangible cultural properties that have been preserved based on unique regional histories and traditions, including narratives.
(Japan Times)
May 21
A special six-car Mickey Mouse-themed shinkansen bullet train has begun serving southwestern Japan's Kyushu region, with images of the beloved character splashed across its yellow livery and interiors.
(Kyodo)
May 21
ith tatami mats, noren curtains and a zen garden, this is one of the most stunning and affordable ways to travel in Japan.
(soranews24.com)
May 20
Japanese authorities raised the volcanic alert level for Mt Hakone on Sunday and warned people not to approach the crater, as seismic activity has been increasing in the popular hot-spring resort area near Tokyo.
(Japan Today)
May 19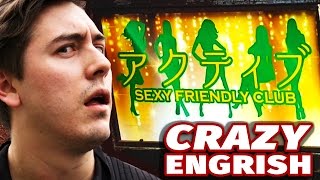 Imagine you are a Chinese tourist visiting Japan for the first time. Your travels take you to Osaka and the 40-story Umeda Sky Building, with its fine views of the city. After awhile, you look for the exit and are confronted with the following sign in Chinese: "Ni tui chu." ("You get out of here.")
(Nikkei)
---