Chiba Prefectural Police on Friday announced the arrest of a 38-year-old man over the alleged theft of children's slippers from schools across the country, reports the Asahi Shimbun
In January, police used security camera footage to arrest Norihisa Mitsusawa, of no known occupation, for allegedly stealing six pairs of slippers from a kindergarten in Matsudo City.
Investigators later searched Mitsusawa's residence in Ichikawa City and found about 300 pairs inside.
Mitsusawa, who has been accused of theft and trespassing, denies the allegations, according to the Matsudo Police Station.
After examining the footwear, police determined that the crime spree started at the kindergarten in Matsudo in October of last year. However, the suspect targeted other locations thereafter, including in Tokyo and western Japan.
Thus far, Mitsusawa has been served arrest warrants in four cases. For his latest arrest, Mitsusawa allegedly trespassed into three elementary schools in Kagoshima, Yamaguchi and Shizuoka prefectures last December and stole 29 slippers valued at around 12,000 yen, police said.
In the other three cases, including the aforementioned incident in Matsudo, Mitsusawa allegedly stole a total 75 slippers from 12 elementary schools and kindergartens in Chiba and Osaka. Thus far, the suspect has been sent to prosecutors over 63 of those stolen slippers.
The investigation is ongoing, police said.
約300足の上履きが見つかりました。 千葉県市川市の無職・光沢昇聴容疑者(38)は去年12月、鹿児島、山口、静岡の3県にある小学校に侵入し、上履き29足を盗んだ疑いで再逮捕されました。警察によりますと、都内や千葉県、大阪府などでも同様の犯行を繰り返したとして逮捕されていました。
Apr 01
With the recent passing of Japanese comedy legend Ken Shimura due to complications of a COVID-19 infection, everyone has been looking back on his many accomplishments in music, comedy, and entertainment in general.
(soranews24.com)
Apr 01
Tokyo Metropolitan Police have arrested a second man over the alleged rape of an intoxicated woman inside a vehicle in Shinjuku Ward two years ago, reports TV Asahi (Mar. 30).
(tokyoreporter.com)
Mar 31
Police in Soka, Saitama Prefecture, have arrested a 46-year-old woman on suspicion of arson and attempted murder after she set fire to her house in order to kill her 16-year-old son.
(Japan Today)
Mar 31
The death sentence for a Japanese man over the mass murder in 2016 of 19 mentally impaired people at a care home near Tokyo was finalized Tuesday as he withdrew his appeal the previous day.
(Kyodo)
Mar 31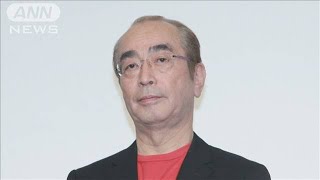 Veteran Japanese comedian Shimura Ken passed away on Sunday night at a hospital in Tokyo. The 70-year-old comedy icon was confirmed to have been infected with coronavirus.
(NHK)
Mar 30
Pretty much everyone who visits Nara stops by the park to feed crackers to the deer, so are the smaller crowds leaving them hungry?
(soranews24.com)
Mar 30
Restaurants in Japan are navigating rough waters amid the COVID-19 pandemic, inspiring new ideas as they try to come up with ways to remain afloat.
(Japan Times)
Mar 28
Female flight attendants working for Japan Airlines will be allowed to wear pants and abandon high heels next month, the company said on Thursday, after a feminist campaign took off.
(Japan Today)
Mar 28
Large queues formed at supermarkets and stores in Tokyo on Friday as residents in the Japanese capital prepared for a weekend at home, after the city's governor called on them to remain indoors to prevent the spread of the coronavirus.
(Japan Today)
Mar 28
A man was arrested Friday on suspicion of obstructing business after he allegedly delayed a domestic flight in Japan on Thursday immediately before takeoff by telling cabin crew he was infected with the novel coronavirus.
(Japan Today)
---