As trade talks between Japan and the US look likely to start soon, and the price of oil drops in Japan, the value of the Yen is increasingly under threat of deflation.
The Bank of Japan is starting to feel the pinch, as the price of oil and a significant drop in mobile phone costs among other factors. Japanese price growth could fall to 0% by summer 2019.
The Japanese economy is looking increasingly vulnerable at present, as uncertainty around the future of its trade deals with the US and Europe put the value of the Yen under threat.
Continued uncertainty around Britain's departure from the EU is making an impact across the globe now, as Japanese car manufacturers have now been forced to put their contingency plans into action in the absence of any clarity on exactly what Brexit will mean for them. While Honda has made the difficult decision to close its plant in Swindon, Nissan has had to ditch its plans to produce the new XTrail Sports vehicle in Sunderland.
The Japanese Economy Minister, Hiroshigo Seko, is worried that Brexit uncertainty is spreading, the risk of a no-deal Brexit has dramatically increased recently, and if a no-deal Brexit does occur he is worried this could threaten the legal status of many Japanese companies with a UK presence. The US and China trade war outcomes, US jobs market figures, and the outcome of the UK's no-deal Brexit vote, could all potentially influence the Japanese economy and therefore impact the value of the Yen.
The South China Morning Post has speculated recently that President Trump's attention is likely to turn to Japan following his recent trade war with China. US trade officials are currently pushing to agree a trade deal between the US and China. There are currently some significant tariffs in place for imports and exports of cars and car parts between the US and China which have damaged the Chinese economy, causing job cuts, reduced wages and a lack of expenditure. Prices have dropped on goods that incur trade tariffs and China's export market is slowing down. Tariffs, coupled with technology export restrictions, are squeezing China's businesses.
It now seems Donald Trump's attention is turning to Japan, as he has recently made remarks about the years of unfair trade between Japan and the US. Following these comments, the Japanese Economy Minister, Toshimitsu Montegi, is keen to start trade talks with the US as it currently threatens to impose higher tariffs on car exports in the same way as it has done for China.
Imposed tariffs can threaten economic growth and also decrease demand for oil. The value of crude oil dropped 40% between October and December 2018 due to over-supply concerns and slower economic growth. Experts have forecast a drop-in demand for oil this year, although production cuts and slower outputs from the US may however help oil prices recover.
The Bank of Japan wants to reach 2% inflation, but has recently had to reduce its inflation forecast for the next financial year from 1.4% to only 0.9% in response to recent events across the globe, which are having far flung repercussions for many of the world's economies. Japan is no exception, and with trade talks on the horizon what happens next could be interesting.
May 26
Temperatures rose across Japan on Saturday to highs usually not seen until the height of summer, causing hundreds of people to be taken to hospitals and prompting the weather agency to issue heatstroke warnings.
(Japan Today)
May 26
Japan's top trade negotiator with the United States has said both sides continue to differ on negotiations for a trade deal, adding that they need to work further to narrow the gap.
(NHK)
May 26
US President Donald Trump is scheduled to spend a full day with Prime Minister Shinzo Abe on Sunday, ahead of their summit on Monday.
(NHK)
May 26
In sumo, rank-and-file wrestler Asanoyama has clinched his first tournament title.
(NHK)
May 26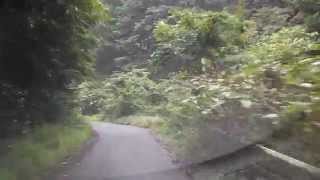 It was around 3 p.m. on a chilly day in December. The sky was overcast and the scent of rain hung in the air when Rina Kambayashi happened upon a creature she had never seen before.
(Japan Times)
May 25
U.S. President Donald Trump is set to start a four-day state visit to Japan on Saturday, a historic event that will make him the first foreign leader to meet with new Emperor Naruhito.
(Kyodo)
May 25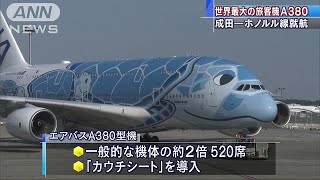 All Nippon Airways debuted flights of a double-decker Airbus A380 from Narita Airport north of Tokyo, bound for Hawaii on Friday.
(NHK)
May 25
A woman was killed and 16 other people injured Friday after a bus carrying Chinese tourists collided with multiple vehicles on an expressway in Shiga Prefecture, western Japan, local police said.
(Japan Today)
May 25
A male Canadian national employed at a day care facility in Kitakyushu City who was caught abusing a child on video has had his contract canceled by the facility, reports Fuji News Network (May 21).
(tokyoreporter.com)
May 24
The government will no longer use the term "lifelong singles" as a label for people who have not married by age 50, deeming the term inaccurate as Japanese are increasingly tying the knot later in life, officials said Thursday.
(Japan Today)
---