As trade talks between Japan and the US look likely to start soon, and the price of oil drops in Japan, the value of the Yen is increasingly under threat of deflation.
The Bank of Japan is starting to feel the pinch, as the price of oil and a significant drop in mobile phone costs among other factors. Japanese price growth could fall to 0% by summer 2019.
The Japanese economy is looking increasingly vulnerable at present, as uncertainty around the future of its trade deals with the US and Europe put the value of the Yen under threat.
Continued uncertainty around Britain's departure from the EU is making an impact across the globe now, as Japanese car manufacturers have now been forced to put their contingency plans into action in the absence of any clarity on exactly what Brexit will mean for them. While Honda has made the difficult decision to close its plant in Swindon, Nissan has had to ditch its plans to produce the new XTrail Sports vehicle in Sunderland.
The Japanese Economy Minister, Hiroshigo Seko, is worried that Brexit uncertainty is spreading, the risk of a no-deal Brexit has dramatically increased recently, and if a no-deal Brexit does occur he is worried this could threaten the legal status of many Japanese companies with a UK presence. The US and China trade war outcomes, US jobs market figures, and the outcome of the UK's no-deal Brexit vote, could all potentially influence the Japanese economy and therefore impact the value of the Yen.
The South China Morning Post has speculated recently that President Trump's attention is likely to turn to Japan following his recent trade war with China. US trade officials are currently pushing to agree a trade deal between the US and China. There are currently some significant tariffs in place for imports and exports of cars and car parts between the US and China which have damaged the Chinese economy, causing job cuts, reduced wages and a lack of expenditure. Prices have dropped on goods that incur trade tariffs and China's export market is slowing down. Tariffs, coupled with technology export restrictions, are squeezing China's businesses.
It now seems Donald Trump's attention is turning to Japan, as he has recently made remarks about the years of unfair trade between Japan and the US. Following these comments, the Japanese Economy Minister, Toshimitsu Montegi, is keen to start trade talks with the US as it currently threatens to impose higher tariffs on car exports in the same way as it has done for China.
Imposed tariffs can threaten economic growth and also decrease demand for oil. The value of crude oil dropped 40% between October and December 2018 due to over-supply concerns and slower economic growth. Experts have forecast a drop-in demand for oil this year, although production cuts and slower outputs from the US may however help oil prices recover.
The Bank of Japan wants to reach 2% inflation, but has recently had to reduce its inflation forecast for the next financial year from 1.4% to only 0.9% in response to recent events across the globe, which are having far flung repercussions for many of the world's economies. Japan is no exception, and with trade talks on the horizon what happens next could be interesting.
Jul 09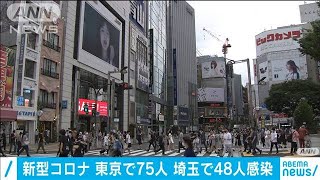 Japanese authorities reported Wednesday that 157 more people have been infected with the coronavirus.
(NHK)
Jul 09
Pounding rain that already caused deadly floods in southern Japan was moving northeast Wednesday, battering large areas of Japan's main island, swelling more rivers, triggering mudslides and destroying houses and roads. At least 58 people have died in several days of flooding.
(Japan Today)
Jul 09
Struggling businesses and other clients have left Japanese banks with record outstanding loans for a third straight month.
(NHK)
Jul 09
Carlos Ghosn, the former Nissan Motor Co chairman, wired $862,500 last year to a company managed by one of the two men who later helped him escape from Japan, U.S. prosecutors said in a Tuesday court filing.
(Japan Today)
Jul 09
Tokyo Metropolitan Police have arrested a 24-year-old woman for allegedly leaving her 3-year-old daughter alone at their residence for more than one week, resulting in her death, reports NHK (July 8).
(tokyoreporter.com)
Jul 09
About a third of parents in Japan postponed vaccinating their children during the coronavirus pandemic amid fears of catching an infection, a survey by a nonprofit organization showed Monday.
(Japan Today)
Jul 09
Tokyo Metropolitan Police have arrested three persons, including a student at Joshibi College of Art and Design, over the alleged spraying of graffiti in Shibuya Ward, reports Fuji News Network (July 8).
(tokyoreporter.com)
Jul 09
A police officer fatally shot himself in Chiyoda Ward early Wednesday in an apparent suicide, police said, reports NHK (July 8).
(tokyoreporter.com)
Jul 09
Popular rapper Kan a.k.a. Gami, who is out on bail after being accused of possessing marijuana earlier this year, has been arrested again for the same crime, police said, reports Sports Nippon (July 7).
(tokyoreporter.com)
Jul 08
In southwestern Japan, emergency crews are searching for survivors and assessing the damage after days of torrential rain.
(NHK)
---