Last year proved to be a pivotal one for streaming music in Japan. According to a report by the Recording Industry Association of Japan, 2018 saw plays via platforms such as YouTube, Apple Music and Spotify overtake digital downloads.
This would be a great piece of evidence for futurists trying to argue that the Japanese music market is actually catching up to where most other nations are today. But mucking that up is the total lack of info regarding physical sales, a still-major slice of the proverbial pie. And recent changes only underline how important they are, even as different developments point toward other directions.
Tower Records opened Tower Vinyl on the 10th floor of its Shinjuku store on March 21. The space, once reserved for pop-up events, now houses 70,000 records, according to the company, with more than half being secondhand.
It stands as the latest sign of a renewed interest in records in Japan. HMV launched a new Shibuya location devoted to vinyl in 2014 after several years out of the area — and has since opened more stores.
Contemporary J-pop acts have started releasing vinyl editions of their albums, probably helped by Sony opening a new pressing plant. You can even spot more boutique record shops sprouting up (like in Yoyogi-Uehara, where you can now find old city pop and yacht rock albums at a place called Adult Oriented Records). Record Store Day Japan has grown from a niche celebration to a bonanza bringing in Yellow Magic Orchestra members as spokespeople.
The "vinyl revival" has been a trend for a while now globally, with sales in the U.S. continuing to grow according to Nielsen Music. Plenty of digital ink has been spilled on why this is happening, though I'm a fan of the theory that it is partially because consumers are starting to value physical music in an age of digital impermanence (though even tactile releases can disappear from shops here if an artist is caught enjoying narcotics). It's also a bit of a status flex.
Jul 20
Asahi Group Holdings, Japan's biggest brewer, has struck a deal to acquire leading Australian player Carlton and United Breweries.
(Nikkei)
Jul 20
Japan, China and six other economies of the North Pacific Fisheries Commission agreed for the first time Thursday to set annual catch quotas for saury, aimed at addressing fishery resource depletion.
(Japan Times)
Jul 17
Over two weeks of cloudy and rainy days in Tokyo and nearby areas has resulted in higher vegetable prices and sluggish sales of summer clothing.
(Japan Times)
Jul 17
U.S. investment firm Blackstone Group will spend over 100 billion yen ($926 million) to buy distribution centers in Japan, seeing room for growth in the country's relatively small e-commerce market, Nikkei has learned.
(Nikkei)
Jul 15
Japan's 100-yen shops are stepping up store openings as they continue to gain ground among thrifty consumers, with supermarkets and drugstores seeking them out as tenants to draw customers, shifting the dynamic in the nation's retail landscape.
(Nikkei)
Jul 13
Japanese cryptocurrency exchange operator Bitpoint has lost 3.5 billion yen ($32 million) in a hacking attack, parent company Remixpoint announced on Friday.
(Nikkei)
Jul 12
Japan's national mint has begun making the first coins featuring the new era name Reiwa.
(NHK)
Jul 12
Seoul has pointed to its interceptions of illegally exported sensitive materials to discredit Japan's claim that South Korea lacks a proper monitoring regime, prompting an immediate rebuttal from Tokyo, as bilateral relations appear to plumb another low.
(Nikkei)
Jul 10
South Korea has criticized Japan at a meeting of the World Trade Organization over Tokyo's tighter export requirements for some high-tech materials.
(NHK)
Jul 10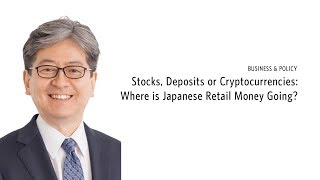 Japan's three biggest online brokerages are in a race to lower trading fees, opting to eliminate minimum charges levied on U.S. stock trades.
(Nikkei)
---