About 80 percent of young eels put into aquaculture pools in Japan in December and January may have been smuggled from Taiwan via Hong Kong, according to trade data and sources close to the matter.
Japan imported some 6 tons of juvenile eels from Hong Kong in those two months, according to government data, but Hong Kong does not engage in eel fishing, raising suspicions about their origin. Industry observers say most of them could have been illegally brought from Taiwan, which bans exports of the snake-like fish.
The eels start their spawning migration in the waters of East Asia and are designated as a species at risk of extinction by the International Union for Conservation of Nature due to deteriorating habitat conditions and overfishing.
Eels are consumed as a prized summer delicacy in Japan, but its imports of young eels may spark international criticism at a meeting of parties to the Washington Convention in Sri Lanka, which will open in late May.
The members of the international pact, officially called the Convention on International Trade in Endangered Species of Wild Fauna and Flora, are expected to discuss enhancing transparency in eel transactions.
According to the Finance Ministry's trade statistics, Japan imported about 1.6 tons of young eels in December and about 4.4 tons in January from Hong Kong. Meanwhile, none were shipped from mainland China and Taiwan, although they catch the fish.
Apr 23
Japanese electronics giant Toshiba says it's developed what it calls "the world's fastest" algorithm. The company says the formula will significantly boost the calculation power of standard computers.
(NHK)
Apr 18
What is believed to be Japan's largest fossilized dinosaur skeleton has been restored as a life-size replica, researchers and officials from the town of Mukawa, in Hokkaido, where the original discovery was made, said Wednesday.
(Japan Times)
Apr 17
Mount Aso in Kumamoto Prefecture, southwestern Japan, has erupted.
(NHK)
Apr 16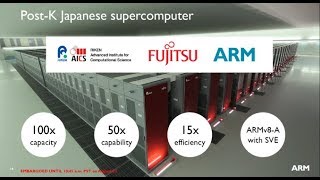 Fujitsu Ltd. said Monday that, working with national research institute Riken, the major Japanese electronics maker has finished designing the successor to the K supercomputer.
(Japan Times)
Apr 11
An international group of scientists says it has successfully captured the first-ever image of a black hole -- an astronomical object with a gravitational pull so strong that nothing can escape it, not even light.
(NHK)
Apr 09
Cloud gaming is generating a lot of hype with tech giants Google and Microsoft going all-in on the technology. However, in Japan cloud gaming has been a thing for years and while it is not mainstream, developers are increasingly looking for ways to allow players to access titles.
(newsonjapan.com)
Apr 06
The Japan Aerospace Exploration Agency says it's highly likely that probe Hayabusa2 has succeeded in the world's first mission of creating a crater on an asteroid to study its interior.
(NHK)
Apr 04
Japanese authorities have recognized the October 2016 suicide of a man involved in satellite control operations at the Japan Aerospace Exploration Agency's Tsukuba Space Center as a work-related death, it was learned Wednesday.
(Japan Times)
Apr 03
Japan's Hayabusa2 space probe is set to start descending toward an asteroid in about two days on a new mission to create an artificial crater on its surface.
(NHK)
Mar 31
A panel of doctors in Japan's Nuclear Regulation Authority says iodine tablets should be distributed in advance to residents under 40 to mitigate the effects of radiation exposure due to a nuclear accident.
(NHK)
---