About 80 percent of young eels put into aquaculture pools in Japan in December and January may have been smuggled from Taiwan via Hong Kong, according to trade data and sources close to the matter.
Japan imported some 6 tons of juvenile eels from Hong Kong in those two months, according to government data, but Hong Kong does not engage in eel fishing, raising suspicions about their origin. Industry observers say most of them could have been illegally brought from Taiwan, which bans exports of the snake-like fish.
The eels start their spawning migration in the waters of East Asia and are designated as a species at risk of extinction by the International Union for Conservation of Nature due to deteriorating habitat conditions and overfishing.
Eels are consumed as a prized summer delicacy in Japan, but its imports of young eels may spark international criticism at a meeting of parties to the Washington Convention in Sri Lanka, which will open in late May.
The members of the international pact, officially called the Convention on International Trade in Endangered Species of Wild Fauna and Flora, are expected to discuss enhancing transparency in eel transactions.
According to the Finance Ministry's trade statistics, Japan imported about 1.6 tons of young eels in December and about 4.4 tons in January from Hong Kong. Meanwhile, none were shipped from mainland China and Taiwan, although they catch the fish.
Jun 13
The Diet on Wednesday passed a bill requiring dog and cat breeders to microchip animals, and owners to voluntarily do the same to their pets, in a bid to reduce the number of strays.
(Japan Times)
Jun 12
Japan's westernmost point has moved further west by about 110 meters, after it was decided to include an ocean rock on official maps.
(NHK)
Jun 12
The Tokyo Metropolitan Government is set to launch a subsidy to help prevent accidents involving elderly drivers.
(NHK)
Jun 09
A fleet of vessels will depart from Kushiro, Hokkaido, on July 1 as Japan resumes commercial whaling following a three-decade hiatus after the government announced its withdrawal from the International Whaling Commission in December, a local fishery source said Friday.
(Japan Times)
Jun 05
Japan plans to make it mandatory to charge for plastic shopping bags at supermarkets, convenience stores, drugstores and department stores as the country combats marine pollution by plastic waste.
(Japan Today)
Jun 04
Japan's government will allow NTT Docomo and its three major mobile rivals to set up 5G base stations on traffic signals, hoping to reduce the cost and time it takes to roll out the ultrafast networks by taking advantage of the nation's high density of traffic lights.
(Nikkei)
Jun 02
Police in Japan are spending more time than ever before on marijuana-related crimes. But elsewhere in the world, governments are legalizing the drug... and the buzz is building.
(NHK)
Jun 01
Japan is moving to introduce legislation that would oblige pet shops, breeders and other sellers of cats and dogs to implant the animals with electronic chips. The system will be used to track down the owners of stray pets.
(NHK)
May 26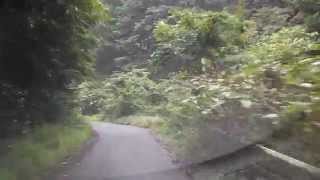 It was around 3 p.m. on a chilly day in December. The sky was overcast and the scent of rain hung in the air when Rina Kambayashi happened upon a creature she had never seen before.
(Japan Times)
May 24
Japan's new supercomputer Fugaku is set to begin operations around 2021 with the country aiming to regain the title of building the world's fastest computer, replacing its current supercomputer K, government-backed research institute Riken said Thursday.
(Japan Times)
---