A panel of doctors in Japan's Nuclear Regulation Authority says iodine tablets should be distributed in advance to residents under 40 to mitigate the effects of radiation exposure due to a nuclear accident.
The panel compiled the proposal on Friday.
Iodine tablets are used to prevent the thyroid gland storing radiation.
World Health Organization guidelines say iodine tablets should be distributed to children and pregnant women first because they may face high risks of thyroid cancer after radiation exposure in a nuclear accident.
Iodine tablets are distributed mainly to residents within five kilometers of nuclear plants. But actual distribution is very slow, making it urgent to put children first.
The panel proposes that in principle iodine tablets should be distributed in advance to people under 40 as well as pregnant women and lactating mothers.
It also says people aged 40 or over can ask for the tablets if there are sufficient supplies, even though it has not been proved that cases of thyroid cancer due to radiation exposure will increase among this age group.
Jun 13
The Diet on Wednesday passed a bill requiring dog and cat breeders to microchip animals, and owners to voluntarily do the same to their pets, in a bid to reduce the number of strays.
(Japan Times)
Jun 12
Japan's westernmost point has moved further west by about 110 meters, after it was decided to include an ocean rock on official maps.
(NHK)
Jun 12
The Tokyo Metropolitan Government is set to launch a subsidy to help prevent accidents involving elderly drivers.
(NHK)
Jun 09
A fleet of vessels will depart from Kushiro, Hokkaido, on July 1 as Japan resumes commercial whaling following a three-decade hiatus after the government announced its withdrawal from the International Whaling Commission in December, a local fishery source said Friday.
(Japan Times)
Jun 05
Japan plans to make it mandatory to charge for plastic shopping bags at supermarkets, convenience stores, drugstores and department stores as the country combats marine pollution by plastic waste.
(Japan Today)
Jun 04
Japan's government will allow NTT Docomo and its three major mobile rivals to set up 5G base stations on traffic signals, hoping to reduce the cost and time it takes to roll out the ultrafast networks by taking advantage of the nation's high density of traffic lights.
(Nikkei)
Jun 02
Police in Japan are spending more time than ever before on marijuana-related crimes. But elsewhere in the world, governments are legalizing the drug... and the buzz is building.
(NHK)
Jun 01
Japan is moving to introduce legislation that would oblige pet shops, breeders and other sellers of cats and dogs to implant the animals with electronic chips. The system will be used to track down the owners of stray pets.
(NHK)
May 26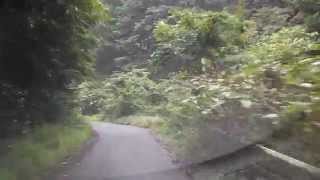 It was around 3 p.m. on a chilly day in December. The sky was overcast and the scent of rain hung in the air when Rina Kambayashi happened upon a creature she had never seen before.
(Japan Times)
May 24
Japan's new supercomputer Fugaku is set to begin operations around 2021 with the country aiming to regain the title of building the world's fastest computer, replacing its current supercomputer K, government-backed research institute Riken said Thursday.
(Japan Times)
---