"Reiwa" is a name that will be on the lips of most Japanese today and it will be for years to come. It's the name the Japanese government has selected for the new era which is set to start when Crown Prince Naruhito becomes the new Emperor on May 1.
The announcement was highly anticipated here because it will define the years ahead, as well as play a daily role in people's lives.
Chief Cabinet Secretary Yoshihide Suga said, "We'll work towards getting the new era name widely accepted and deeply rooted in the lives of the Japanese people."
Suga says the new name was taken from Manyoshu, the oldest existing anthology of Japanese poetry.
It comes from a passage that can be translated as:
"In early spring, the air is fresh and the wind is calm. The plum flowers are blooming like a beautiful woman applying white powder in front of the mirror. And the fragrance of flowers is like that of robes scented with incense."
Prime Minister Shinzo Abe says the name represents the hope that every Japanese person will achieve their aspirations just like a plum flower flourishing after a severe winter.
He said, "Culture is nurtured when people beautifully bring their hearts together. REIWA has that meaning."
The government chose the new era name after going through numerous steps including discussions with an expert panel and heads of both houses of the Diet.
NHK has learned that the government submitted six name proposals to the experts. The final decision was made by all ministers in a Cabinet meeting.
Emperor Akihito is set to abdicate on April 30 which will end the current "Heisei" era.
The government is announcing the new name in advance so companies and the general public can prepare for the change.
The era name is used on numerous occasions and official papers including drivers' licenses, health insurance cards, and calendars.
It will be the first time the character, "rei," is used in an era name. The second, "wa," has been used 19 previous times.
新元号は「令和」。菅官房長官が発表。
Jun 19
The Japan Meteorological Agency says a magnitude-6.7 quake struck the northern part of the country late Tuesday night. No fatalities have been reported. Tsunami advisories issued along the Sea of Japan coast have been lifted.
(NHK)
Jun 19
Chief Cabinet Secretary Yoshihide Suga says people in the affected areas should remain on the alert.
(NHK)
Jun 19
The Tokyo District Court on Tuesday sentenced Pierre Taki, an actor and member of Japanese techno-pop duo Denki Groove, to 18 months in prison, suspended for three years, for using cocaine.
(Japan Times)
Jun 19
Almost half of singles in Japan who wish to get married are unable to find a suitable partner, with 61.4 percent of the group stating they are not doing anything to change the situation, a government survey showed Tuesday.
(Japan Today)
Jun 19
A 62-year-old man wanted by police on suspicion of stabbing his former wife in Noboribetsu City, Hokkaido, has been found dead in a forest, police said Monday.
(Japan Today)
Jun 18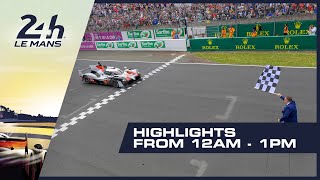 Toyota drivers Kazuki Nakajima, Fernando Alonso and Sebastian Buemi claimed their second consecutive 24 Hours of Le Mans victory Sunday, but only after some bad luck scuttled their sister car's hopes of a win.
(Kyodo)
Jun 18
Police in Kakegawa City, Shizuoka Prefecture, have arrested a 23-year-old woman on suspicion of attempted murder after she abandoned her newborn baby daughter in a business hotel's toilet.
(Japan Today)
Jun 18
Defense Minister Takeshi Iwaya apologized Monday to Akita Gov. Norihisa Satake for errors in the ministry's geographical survey that was used to select the northeastern prefecture as a candidate for hosting a U.S.-developed missile defense system.
(Japan Times)
Jun 18
Japanese e-commerce giant Rakuten and supermarket chain Seiyu are starting a drone delivery service for summer visitors to an island off Yokosuka, near Tokyo.
(NHK)
Jun 17
Osaka Prefectural Police have arrested a man for allegedly stabbing a police officer and stealing his gun in Suita City on Sunday, reports Fuji News Network (June 17).
(tokyoreporter.com)
---