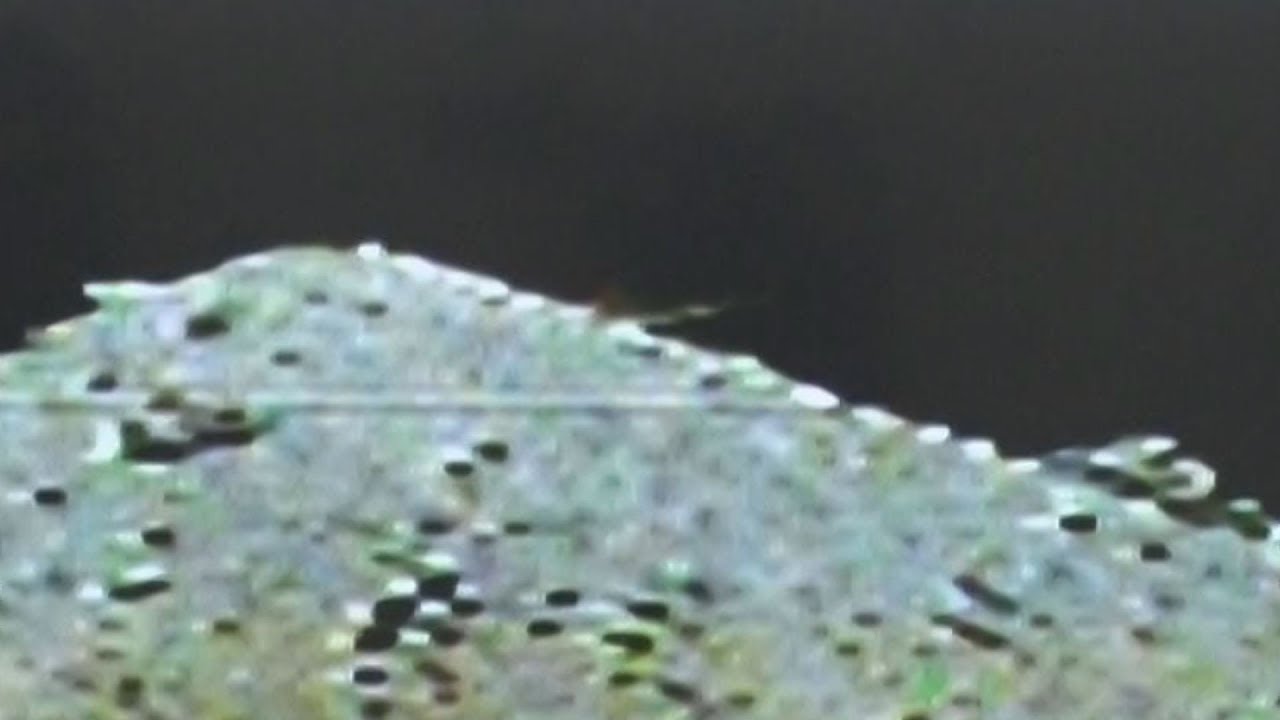 The Japan Aerospace Exploration Agency says it's highly likely that probe Hayabusa2 has succeeded in the world's first mission of creating a crater on an asteroid to study its interior.
The probe released a device called an "impactor" above the asteroid Ryugu shortly before 11 a.m. on Friday, Japan Time.
The impactor is believed to have exploded 40 minutes later, and shot a metal object into Ryugu's surface at a speed of two kilometers per second to make a crater.
JAXA officials said images taken by a small camera separated from Hayabusa2 showed pieces of rocks scattering right after the scheduled explosion time.
They added that rock particles were spreading like a curtain, which is formed when a crater is made. Officials concluded that the object shot from the impactor successfully hit Ryugu.
A member of the Hayabusa2 project team says it's highly likely that a crater has been created.
JAXA says it plans to send the probe above the crater to observe its interior in late April at the earliest, once there is no risk of scattered surface rock pieces hitting the spacecraft.
探査機『はやぶさ2』が5日、世界初、小惑星の表面に金属弾を撃ち込む実験に成功した。爆薬を使って金属弾を小惑星『リュウグウ』にぶつけて、人工的なクレーターを作るため、はやぶさ2も爆発に巻き込まれる危険があった。爆発予定時刻を過ぎても、はやぶさ2に損傷がないことが確認された。
Apr 20
The world's smallest baby boy, who was born in October in Japan weighing as much as an apple, is now ready for the outside world, his doctor said Friday.
(Japan Today)
Apr 20
A woman and her young daughter have died after being struck by a passenger car driven by an 87-year-old man in downtown Tokyo.
(NHK)
Apr 20
A law recognizing the Ainu ethnic minority as an indigenous people of Japan has been enacted.
(NHK)
Apr 19
Those hoping to watch a tennis match featuring No. 1-ranked Naomi Osaka at the 2020 Tokyo Olympics Games will likely face long odds in the upcoming ticket lottery.
(Nikkei)
Apr 18
Can the country welcome 60 million visitors a year without losing its culture -- and its mind?
(Nikkei)
Apr 18
A pharmaceutical science professor at a university in Shikoku was referred to prosecutors Tuesday for allegedly instructing his students to produce the synthetic drug MDMA without a permit, the university said Tuesday, in an echo of hit TV series "Breaking Bad."
(Japan Times)
Apr 18
Tissue paper and other daily products sold at Osaka Prison are so expensive that inmates mostly cannot purchase them, a situation amounting to a human rights violation, according to local lawyers.
(Japan Times)
Apr 17
The Japanese government plans to proceed with printing new banknotes matching the sample designs it released, even though some people have pointed out that one of the portraits used is different from the probable source photo.
(NHK)
Apr 17
For fans, athletes, and volunteers, next year's Tokyo Olympics could become known as the get-up-early games.
(Japan Today)
Apr 17
Mount Aso in Kumamoto Prefecture, southwestern Japan, has erupted.
(NHK)
---