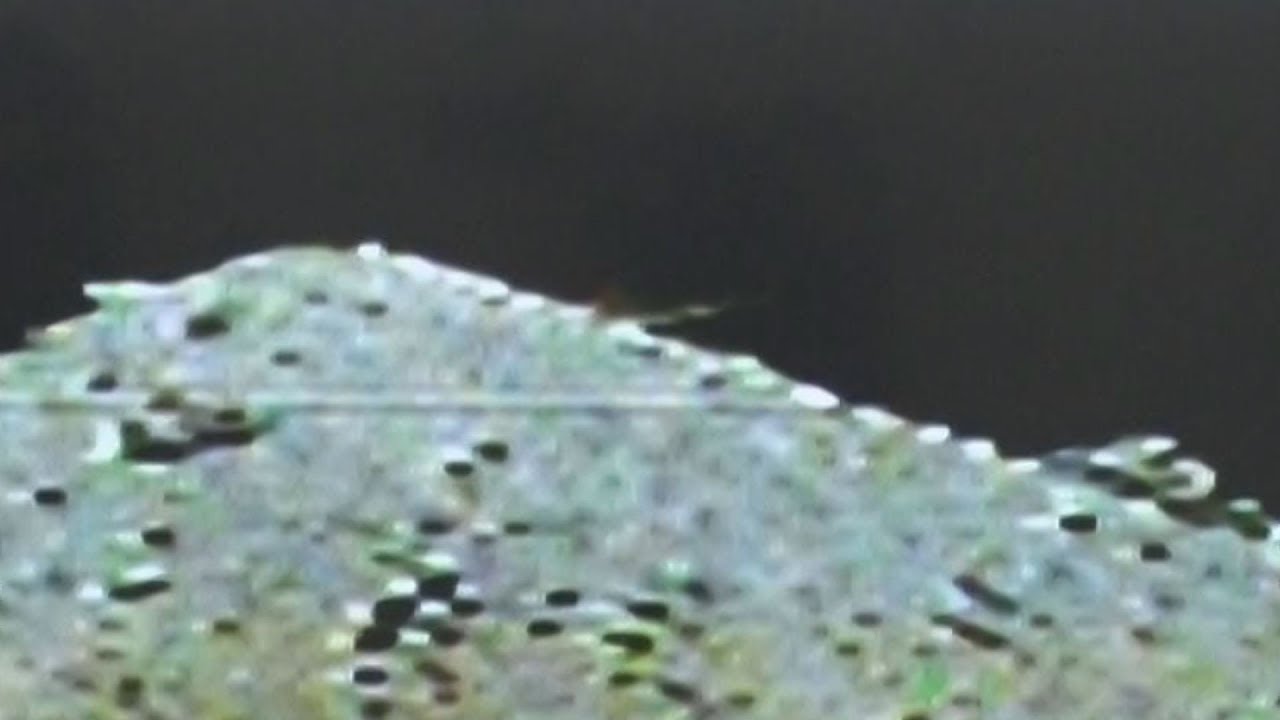 The Japan Aerospace Exploration Agency says it's highly likely that probe Hayabusa2 has succeeded in the world's first mission of creating a crater on an asteroid to study its interior.
The probe released a device called an "impactor" above the asteroid Ryugu shortly before 11 a.m. on Friday, Japan Time.
The impactor is believed to have exploded 40 minutes later, and shot a metal object into Ryugu's surface at a speed of two kilometers per second to make a crater.
JAXA officials said images taken by a small camera separated from Hayabusa2 showed pieces of rocks scattering right after the scheduled explosion time.
They added that rock particles were spreading like a curtain, which is formed when a crater is made. Officials concluded that the object shot from the impactor successfully hit Ryugu.
A member of the Hayabusa2 project team says it's highly likely that a crater has been created.
JAXA says it plans to send the probe above the crater to observe its interior in late April at the earliest, once there is no risk of scattered surface rock pieces hitting the spacecraft.
探査機『はやぶさ2』が5日、世界初、小惑星の表面に金属弾を撃ち込む実験に成功した。爆薬を使って金属弾を小惑星『リュウグウ』にぶつけて、人工的なクレーターを作るため、はやぶさ2も爆発に巻き込まれる危険があった。爆発予定時刻を過ぎても、はやぶさ2に損傷がないことが確認された。
Jun 15
Tokyo Metropolitan Police have arrested a 48-year-old man over the alleged abduction of a high school he met online, a crime he committed in order for them both to commit suicide, reports TBS News (June 13).
(tokyoreporter.com)
Jun 15
Iran's supreme leader told Japanese prime minister Shinzo Abe on Thursday that it was pointless to reply to a message he had brought to Tehran from U.S. President Donald Trump, as a peacemaking visit was overshadowed by attacks on tankers in the Gulf of Oman.
(Japan Today)
Jun 14
A record 3,129 people were stranded on Japanese mountains last year amid a continued boom in activities such as climbing and walking, a police report revealed Thursday.
(Japan Today)
Jun 14
Japan leads the world in paid leave set aside for fathers, but few take advantage of it, according to a new report by the U.N. Children's Fund based on legal entitlements from 2016.
(Japan Today)
Jun 14
A 23-year-old male university student was arrested Wednesday on suspicion of killing a doctor at her apartment in Higashine, Yamagata Prefecture, last month, local police said.
(Japan Times)
Jun 14
Toyama Prefectural Police have arrested a 52-year-old living in Toyama City who has confessed to killing up to 100 pet cats, reports the Sankei Shimbun (June 13).
(tokyoreporter.com)
Jun 13
Japanese Prime Minister Shinzo Abe called on Iranian President Hassan Rouhani on Wednesday to avoid a further escalation of tensions and an unintended military conflict in the Middle East, as he sought to nudge Tehran toward dialogue as a mediator with the United States.
(Kyodo)
Jun 13
The Diet on Wednesday passed a bill requiring dog and cat breeders to microchip animals, and owners to voluntarily do the same to their pets, in a bid to reduce the number of strays.
(Japan Times)
Jun 13
A public uproar has forced the government to retract a controversial report claiming that retired couples reliant on public pensions also need sizable savings, but this backpedaling could further delay Japan's much needed reckoning with the overburdened program.
(Nikkei)
Jun 12
Japan's westernmost point has moved further west by about 110 meters, after it was decided to include an ocean rock on official maps.
(NHK)
---