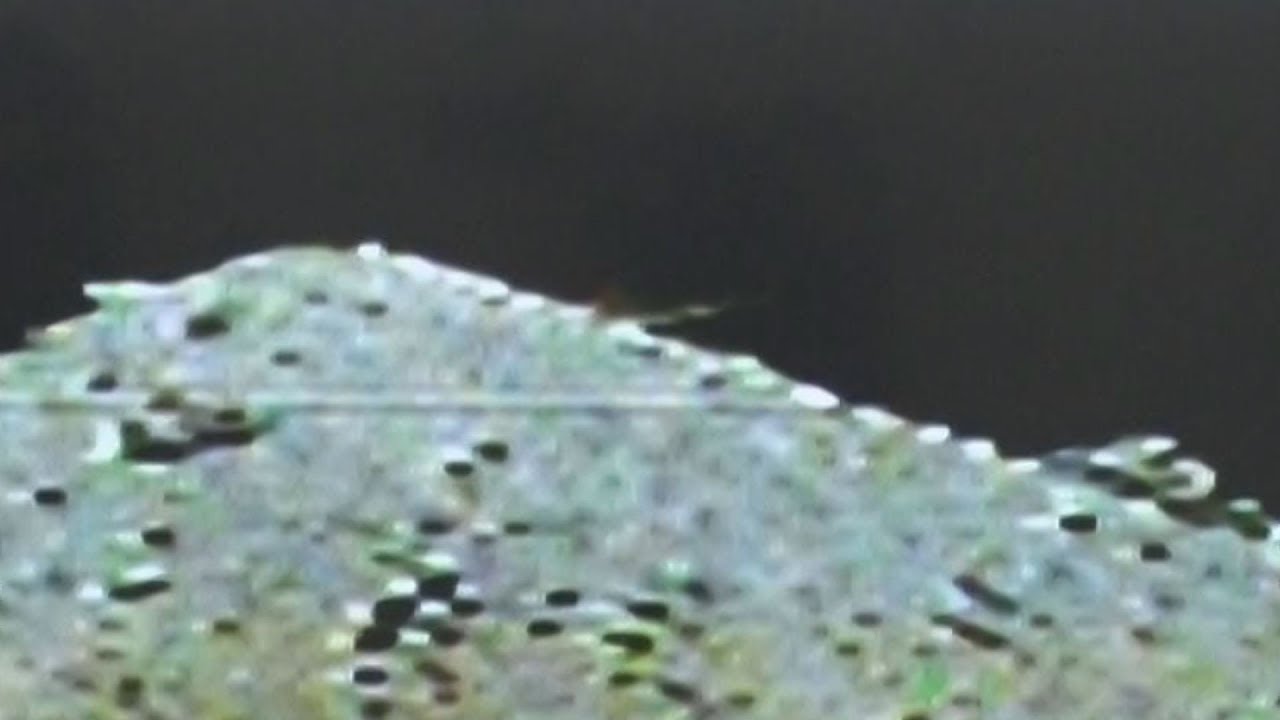 The Japan Aerospace Exploration Agency says it's highly likely that probe Hayabusa2 has succeeded in the world's first mission of creating a crater on an asteroid to study its interior.
The probe released a device called an "impactor" above the asteroid Ryugu shortly before 11 a.m. on Friday, Japan Time.
The impactor is believed to have exploded 40 minutes later, and shot a metal object into Ryugu's surface at a speed of two kilometers per second to make a crater.
JAXA officials said images taken by a small camera separated from Hayabusa2 showed pieces of rocks scattering right after the scheduled explosion time.
They added that rock particles were spreading like a curtain, which is formed when a crater is made. Officials concluded that the object shot from the impactor successfully hit Ryugu.
A member of the Hayabusa2 project team says it's highly likely that a crater has been created.
JAXA says it plans to send the probe above the crater to observe its interior in late April at the earliest, once there is no risk of scattered surface rock pieces hitting the spacecraft.
探査機『はやぶさ2』が5日、世界初、小惑星の表面に金属弾を撃ち込む実験に成功した。爆薬を使って金属弾を小惑星『リュウグウ』にぶつけて、人工的なクレーターを作るため、はやぶさ2も爆発に巻き込まれる危険があった。爆発予定時刻を過ぎても、はやぶさ2に損傷がないことが確認された。
Oct 20
Long queues for replica shirts, desperate searches for tickets and TV stations showing Japan's wins on a loop: excitement is building ahead of the host nation's historic Rugby World Cup quarterfinal against South Africa.
(Japan Today)
Oct 20
The Japanese government says Typhoon Hagibis' damage to farming, forestry and fisheries has reached 57 billion yen, or about 527 million dollars.
(NHK)
Oct 18
Two Japanese women, one behind a campaign against women being forced to wear high heels at work under corporate rules and the other a collegiate sumo wrestler, were included in British broadcaster the BBC's 2019 list of 100 influential women from around the world released Wednesday.
(Japan Times)
Oct 18
Japan's education ministry says 332 school children committed suicide in the year through March, the highest number since records began in 1988.
(NHK)
Oct 18
The U.S. Marine Corps on Thursday acknowledged an error in the identity of a second Marine pictured lifting the American flag over Iwo Jima in one of the most iconic photographs of World War II.
(Japan Times)
Oct 18
The first solar-powered cars to complete a 3,000-kilometer endurance race across Australia reached the finish line in Adelaide on Thursday, with Japan's Tokai University Solar Car Team coming in second place.
(Kyodo)
Oct 17
People in areas hit by Typhoon Hagibis are struggling to recover from flooding. NHK has learned the death toll has risen to 77. Rescuers are searching for 10 people who are still missing.
(NHK)
Oct 17
The International Olympic Committee is considering moving the marathons and race walking events for the 2020 Summer Games from Tokyo to the northern island of Hokkaido amid concerns about the Japanese capital's stiflingly hot weather.
(Nikkei)
Oct 17
Venomous fire ants could spread in Japan, as the recent discovery of about 50 queen ants at a Tokyo port suggests the invasive alien insect from South America has likely taken root, according to an analysis by a national research institute.
(Kyodo)
Oct 17
With a rapidly aging and declining population, human capital is one of Japan's most precious resources. Yet despite Japan's need to draw on every individual in the workforce, there is a section of the population whose potential is being overlooked: children in poverty.
(Nikkei)
---