A woman and her young daughter have died after being struck by a passenger car driven by an 87-year-old man in downtown Tokyo.
The fatal accident occurred at a busy intersection shortly after noon on Friday.
Metropolitan Police said the car hit a guardrail and then careened into a man on a bicycle at a crosswalk.
Eyewitnesses reported that the car then traveled 70 meters into another crosswalk, where it hit the 31-year-old mother and her 3-year-old daughter on a bicycle.
The car then entered the intersection, where it smashed into a garbage truck and injured four pedestrians nearby.
Police said 10 people, including the mother and daughter, were taken to the hospital.
Police believe, based on the car's dash-cam recording, that the driver ran a red light at the intersection. There were no skid marks at the site.
Police quoted the driver, who was also injured, as saying that the gas pedal was stuck. They are continuing to question him.
東京・池袋の交差点で乗用車が突っ込む事故があった。多くの歩行者が巻き込まれ、親子2人が死亡している。防犯カメラの映像を専門家に解析してもらったところ、この乗用車は時速70キロ以上の猛スピードで突っ込んだとみられる。 防犯カメラは事故の瞬間を捉えていた。
May 26
Temperatures rose across Japan on Saturday to highs usually not seen until the height of summer, causing hundreds of people to be taken to hospitals and prompting the weather agency to issue heatstroke warnings.
(Japan Today)
May 26
Japan's top trade negotiator with the United States has said both sides continue to differ on negotiations for a trade deal, adding that they need to work further to narrow the gap.
(NHK)
May 26
US President Donald Trump is scheduled to spend a full day with Prime Minister Shinzo Abe on Sunday, ahead of their summit on Monday.
(NHK)
May 26
In sumo, rank-and-file wrestler Asanoyama has clinched his first tournament title.
(NHK)
May 25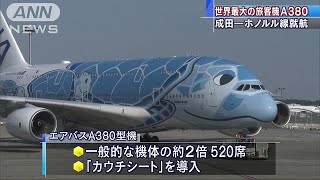 All Nippon Airways debuted flights of a double-decker Airbus A380 from Narita Airport north of Tokyo, bound for Hawaii on Friday.
(NHK)
May 24
The government will no longer use the term "lifelong singles" as a label for people who have not married by age 50, deeming the term inaccurate as Japanese are increasingly tying the knot later in life, officials said Thursday.
(Japan Today)
May 24
Many parts of Japan saw the mercury top 30 degrees Celsius on Thursday. Weather officials are warning of unseasonal high temperatures over the weekend.
(NHK)
May 24
Police in Japan are stepping up security for an upcoming visit by US President Donald Trump.
(NHK)
May 24
Japan's new supercomputer Fugaku is set to begin operations around 2021 with the country aiming to regain the title of building the world's fastest computer, replacing its current supercomputer K, government-backed research institute Riken said Thursday.
(Japan Times)
May 23
Kyoto Prefectural Police have arrested a 23-year-old male Australian national who is suspected of scrawling graffiti in dozens of locations in Kyoto City, reports Fuji News Network (May 22).
(tokyoreporter.com)
---