A law recognizing the Ainu ethnic minority as an indigenous people of Japan has been enacted.
The Ainu mainly live in Hokkaido, northern Japan.
The legislation was approved at an Upper House plenary session on Friday.
The law stipulates for the first time that the Ainu are an indigenous people, and calls for the creation of a society in which they can take pride in their heritage. It also holds the central and local governments responsible for promoting measures to achieve the goal.
It calls for establishing a subsidy program for regional revitalization aimed at helping local authorities implement projects to promote Ainu culture.
It also calls for deregulation to make it easier for the Ainu to gather wood in state-owned forests and catch salmon in local rivers, as part of efforts to help them conserve their cultural traditions.
Land minister Keiichi Ishii told reporters that it is important for the Ainu to maintain their ethnic honor and dignity and pass their culture to future generations to create a vibrant society of coexistence.
He added that his ministry will work toward steady implementation of the law by taking into account views expressed in Diet debate.
法律で初めてアイヌ民族を「先住民族」と位置付ける「アイヌ民族支援法」が参議院本会議で可決・成立しました。 この法律では、アイヌに対する差別などを禁止する基本理念や観光振興を支援するための交付金の創設が明記されました。
May 26
Temperatures rose across Japan on Saturday to highs usually not seen until the height of summer, causing hundreds of people to be taken to hospitals and prompting the weather agency to issue heatstroke warnings.
(Japan Today)
May 26
Japan's top trade negotiator with the United States has said both sides continue to differ on negotiations for a trade deal, adding that they need to work further to narrow the gap.
(NHK)
May 26
US President Donald Trump is scheduled to spend a full day with Prime Minister Shinzo Abe on Sunday, ahead of their summit on Monday.
(NHK)
May 26
In sumo, rank-and-file wrestler Asanoyama has clinched his first tournament title.
(NHK)
May 25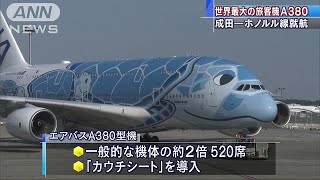 All Nippon Airways debuted flights of a double-decker Airbus A380 from Narita Airport north of Tokyo, bound for Hawaii on Friday.
(NHK)
May 24
The government will no longer use the term "lifelong singles" as a label for people who have not married by age 50, deeming the term inaccurate as Japanese are increasingly tying the knot later in life, officials said Thursday.
(Japan Today)
May 24
Many parts of Japan saw the mercury top 30 degrees Celsius on Thursday. Weather officials are warning of unseasonal high temperatures over the weekend.
(NHK)
May 24
Police in Japan are stepping up security for an upcoming visit by US President Donald Trump.
(NHK)
May 24
Japan's new supercomputer Fugaku is set to begin operations around 2021 with the country aiming to regain the title of building the world's fastest computer, replacing its current supercomputer K, government-backed research institute Riken said Thursday.
(Japan Times)
May 23
Kyoto Prefectural Police have arrested a 23-year-old male Australian national who is suspected of scrawling graffiti in dozens of locations in Kyoto City, reports Fuji News Network (May 22).
(tokyoreporter.com)
---