Japan's top trade negotiator with the United States has said both sides continue to differ on negotiations for a trade deal, adding that they need to work further to narrow the gap.
Minister in charge of TPP and Japan-US Trade Negotiations Toshimitsu Motegi met US Trade Representative Robert Lighthizer in Tokyo on Saturday.
After the meeting, Motegi told reporters that he doesn't expect the summit to produce a partial agreement on trade issues. Japanese Prime Minister Shinzo Abe and US President Donald Trump are scheduled to confer on Monday.
But Motegi suggested the possibility of working-level meetings.
Motegi also said Lighthizer did not press for deeper tariff cuts on agricultural products than levels agreed upon in the Trans-Pacific Partnership deal.
He added that his US counterpart did not make any demands on Japan's automobile exports or foreign exchange operations.
日米首脳会談に先だって閣僚レベルで貿易協議が行われました。茂木経済再生担当大臣は「現段階で完全な一致ではない」と述べ、双方の意見の隔たりは埋まりませんでした。 茂木経済再生担当大臣:「現段階で完全な一致ということではありませんので。
Jun 21
Bank of Japan Governor Haruko Kuroda said extra stimulus would be an option if prices refuse to keep rising toward the central bank's 2% inflation target.
(Nikkei)
Jun 20
Japan has posted a trade deficit for the first time in four months. The shortfall comes as shipments to China and other Asian economies plunged.
(NHK)
Jun 18
Japanese e-commerce giant Rakuten and supermarket chain Seiyu are starting a drone delivery service for summer visitors to an island off Yokosuka, near Tokyo.
(NHK)
Jun 17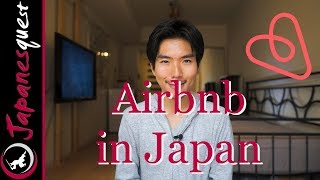 The number of private lodgings in Japan has increased eightfold since the law legalizing them took effect a year ago to relieve a shortage of hotel rooms in the wake of the inbound tourism boom, according to data released by the government.
(Japan Today)
Jun 17
Japanese manga needs a new superhero. Battered by a shrinking population and changing consumer tastes, the once undisputed champion of the country's pop culture is on the ropes as readership plummets.
(Nikkei)
Jun 15
A Japanese firm has shelved an advertising campaign intended to promote gender equity at home after its #beWHITE hashtag sparked concern about racial sensitivities.
(Japan Today)
Jun 13
Food delivery staff working in Japan for ride-hailing company Uber Technologies Inc said Wednesday they plan to form a labor union in a bid to improve what they see as disadvantageous treatment for being classified as independent contractors rather than employees.
(Japan Today)
Jun 12
More than 60 percent of women in Japan have experienced the enforcement rules calling for the wearing of heels in the workplace or while job-hunting, or have witnessed others being forced to wear them, according to a survey conducted by a Japanese business website, which also reported the findings Tuesday to a Diet discussion.
(Japan Today)
Jun 12
Keidanren, the Japan Business Federation, says major companies are planning to trim summer bonuses this year.
(NHK)
Jun 12
Japan's leading instant noodle company is joining the fight against pollution. Nissin Food Products says it will redesign its containers to use less petroleum-based products and more so-called bio-plastic, derived from plants.
(NHK)
---